Dr. Jimmy Wilmouth Is Doing Cancer Research in London
Sometimes life takes you to unexpected places.
Jimmy had intentions of being a medical doctor. But while working on advanced degrees, you might say he "fell in with the right people" and cultivated a love of research. Now he has found a new path he plans to stay on.
The Lynchburg native came to E&H to play soccer and major in Biology. He delayed medical school for a bit, and soon found a new passion. "Once I got into the Ph.D. and I saw what heavy research was, it was just too much fun. It's like figuring out a puzzle every single day. And I was working with a really cool multi-disciplinary team all working to answer the same question."
In short…he was hooked on research.
He landed in France for his Ph.D. work because in addition to research, he also fell in love with a woman from France. As luck would have it he found Ph.D. advisor who had studied in England and spoke fluent English. 
After he completed the Ph.D. work he got a post-doc position with cutting edge facility in London. His research has shifted from working on adrenal cancer cells to focusing on stem cell and colon cancer cells. 
He is finding that researchers seem not only more willing to work together and share findings but they also have more means of making it easier to work together. Compared to researchers in the 1970s and 1980s, ease of travel, teleconferences, and even email are making it infinitely simpler for researchers to share what they've learned and ask questions of each other. 
Jimmy never imagined himself in a facility like the Stem Cell and Tumor Biology Laboratory in London, but he's thrilled to be working with people who are passionate, curious, and willing to work together to solve problems. "The facility is absolutely incredible. It's one of the largest biomedical research institutes in Europe. There are more than 100 labs. And whenever you need help on a new technique or topic, you can talk to anyone there who has more experience."
Listen to an interview with Dr. Wilmouth and find out why curiosity may be the personal trait that led him to the work he's doing now! And you'll also find out why he named his cat Byron (you'll be surprised).
Open gallery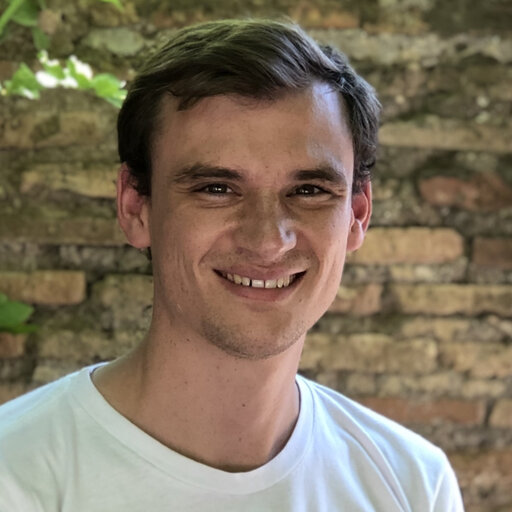 More News
<div class="lw_news_image"><span class="lw_item_thumb"><a href="/live/news/2246-thuy-rocco-author-of-the-last-surviving-child-a"><picture class="lw_image"> <source type="image/webp" srcset="/live/image/gid/68/width/345/height/225/crop/1/src_region/0,652,2400,3052/10911_PXL_20220308_173045660.PORTRAIT_2.rev.1646771219.webp 1x, /live/image/scale/2x/gid/68/width/345/height/225/crop/1/src_region/0,652,2400,3052/10911_PXL_20220308_173045660.PORTRAIT_2.rev.1646771219.webp 2x, /live/image/scale/3x/gid/68/width/345/height/225/crop/1/src_region/0,652,2400,3052/10911_PXL_20220308_173045660.PORTRAIT_2.rev.1646771219.webp 3x"/> <source type="image/jpeg" srcset="/live/image/gid/68/width/345/height/225/crop/1/src_region/0,652,2400,3052/10911_PXL_20220308_173045660.PORTRAIT_2.rev.1646771219.jpg 1x, /live/image/scale/2x/gid/68/width/345/height/225/crop/1/src_region/0,652,2400,3052/10911_PXL_20220308_173045660.PORTRAIT_2.rev.1646771219.jpg 2x, /live/image/scale/3x/gid/68/width/345/height/225/crop/1/src_region/0,652,2400,3052/10911_PXL_20220308_173045660.PORTRAIT_2.rev.1646771219.jpg 3x"/> <img src="/live/image/gid/68/width/345/height/225/crop/1/src_region/0,652,2400,3052/10911_PXL_20220308_173045660.PORTRAIT_2.rev.1646771219.jpg" alt="Thuy Nguyen Rocco E&H Class of 2002 Author, consultant, activist, polyglot, martial artist, iron cook, life-long learner, teacher, st..." width="345" height="225" srcset="/live/image/scale/2x/gid/68/width/345/height/225/crop/1/src_region/0,652,2400,3052/10911_PXL_20220308_173045660.PORTRAIT_2.rev.1646771219.jpg 2x, /live/image/scale/3x/gid/68/width/345/height/225/crop/1/src_region/0,652,2400,3052/10911_PXL_20220308_173045660.PORTRAIT_2.rev.1646771219.jpg 3x" data-max-w="2400" data-max-h="2400" loading="lazy"/> </picture> </a></span></div><div class="lw_widget_text"><h4 class="lw_news_headline"><a href="/live/news/2246-thuy-rocco-author-of-the-last-surviving-child-a">Thuy Rocco, author of "The Last Surviving Child: A Memoir"</a></h4><div class="lw_news_summary"> Nashville native Thuy Nguyen Rocco had never travelled the world until she came to Emory & Henry; and yet, she spent her first days in this world as an international refugee. <a href="/live/news/2246-thuy-rocco-author-of-the-last-surviving-child-a" class="link-with-arrow gold">Keep reading</a></div></div>
<div class="lw_news_image"><span class="lw_item_thumb"><a href="/live/news/2106-family-traditions"><picture class="lw_image"> <source type="image/webp" srcset="/live/image/gid/68/width/345/height/225/crop/1/src_region/0,92,243,335/10510_IMG-2694.rev.1637190198.webp 1x"/> <source type="image/jpeg" srcset="/live/image/gid/68/width/345/height/225/crop/1/src_region/0,92,243,335/10510_IMG-2694.rev.1637190198.jpg 1x"/> <img src="/live/image/gid/68/width/345/height/225/crop/1/src_region/0,92,243,335/10510_IMG-2694.rev.1637190198.jpg" alt="Erika Wright (left, Emory & Henry Class of 2011) with her father and sister in traditional regalia." width="345" height="225" data-max-w="243" data-max-h="243" loading="lazy"/> </picture> </a></span></div><div class="lw_widget_text"><h4 class="lw_news_headline"><a href="/live/news/2106-family-traditions">Family Traditions</a></h4><div class="lw_news_summary"> Traditions are important for most families. But family traditions might be just a little more crucial to Erika Wright. As a member of the Virginia indigenous tribe Cheroenhaka (Nottoway), Erika understands that traditions are more than just something to share with other family members: traditions are a matter of cultural survival. <a href="/live/news/2106-family-traditions" class="link-with-arrow gold">Keep reading</a></div></div>
<div class="lw_news_image"><span class="lw_item_thumb"><a href="/live/news/1669-eamph-alumni-partners-with-community-organizations"><picture class="lw_image"> <source type="image/png" srcset="/live/image/gid/68/width/345/height/225/crop/1/src_region/140,0,646,505/9387_binoculars_2.rev.1613007201.png 1x"/> <img src="/live/image/gid/68/width/345/height/225/crop/1/src_region/140,0,646,505/9387_binoculars_2.rev.1613007201.png" alt="Woman with binoculars" width="345" height="225" data-max-w="506" data-max-h="505" loading="lazy"/> </picture> </a></span></div><div class="lw_widget_text"><h4 class="lw_news_headline"><a href="/live/news/1669-eamph-alumni-partners-with-community-organizations">E&H Alumni Partners with Community Organizations for the Sake of Science</a></h4><div class="lw_news_summary"> E&H teamed up with the Holston Rivers Chapter of Virginia Master Naturalist and the Smyth County Public Libraries to do an online educational event that challenged us to step away from our computer screens. <a href="/live/news/1669-eamph-alumni-partners-with-community-organizations" class="link-with-arrow gold">Keep reading</a></div></div>
<div class="lw_news_image"><span class="lw_item_thumb"><a href="/live/news/572-class-notes-updated-fall-2018"><picture class="lw_image"> <source type="image/webp" srcset="/live/image/gid/68/width/345/height/225/crop/1/src_region/454,1152,2310,3008/5629_Debbie_Robinson.rev.1541624931.webp 1x, /live/image/scale/2x/gid/68/width/345/height/225/crop/1/src_region/454,1152,2310,3008/5629_Debbie_Robinson.rev.1541624931.webp 2x, /live/image/scale/3x/gid/68/width/345/height/225/crop/1/src_region/454,1152,2310,3008/5629_Debbie_Robinson.rev.1541624931.webp 3x"/> <source type="image/jpeg" srcset="/live/image/gid/68/width/345/height/225/crop/1/src_region/454,1152,2310,3008/5629_Debbie_Robinson.rev.1541624931.jpg 1x, /live/image/scale/2x/gid/68/width/345/height/225/crop/1/src_region/454,1152,2310,3008/5629_Debbie_Robinson.rev.1541624931.jpg 2x, /live/image/scale/3x/gid/68/width/345/height/225/crop/1/src_region/454,1152,2310,3008/5629_Debbie_Robinson.rev.1541624931.jpg 3x"/> <img src="/live/image/gid/68/width/345/height/225/crop/1/src_region/454,1152,2310,3008/5629_Debbie_Robinson.rev.1541624931.jpg" alt="Debbie Robinson, son Kristopher, and Eve Solomon during Homecoming 2018." width="345" height="225" srcset="/live/image/scale/2x/gid/68/width/345/height/225/crop/1/src_region/454,1152,2310,3008/5629_Debbie_Robinson.rev.1541624931.jpg 2x, /live/image/scale/3x/gid/68/width/345/height/225/crop/1/src_region/454,1152,2310,3008/5629_Debbie_Robinson.rev.1541624931.jpg 3x" data-max-w="1856" data-max-h="1856" loading="lazy"/> </picture> </a></span></div><div class="lw_widget_text"><h4 class="lw_news_headline"><a href="/live/news/572-class-notes-updated-fall-2018">Class Notes, Updated Fall 2018</a></h4><div class="lw_news_summary"> Keep up with news of your fellow alumni <a href="/live/news/572-class-notes-updated-fall-2018" class="link-with-arrow gold">Keep reading</a></div></div>
<div class="lw_news_image"><span class="lw_item_thumb"><a href="/live/news/859-danny-carter-completes-masters-degree"><picture class="lw_image"> <source type="image/webp" srcset="/live/image/gid/68/width/345/height/225/crop/1/src_region/194,405,1244,1454/6463_61933986_413186162600795_175495327241994240_n.rev.1559988285.webp 1x, /live/image/scale/2x/gid/68/width/345/height/225/crop/1/src_region/194,405,1244,1454/6463_61933986_413186162600795_175495327241994240_n.rev.1559988285.webp 2x, /live/image/scale/3x/gid/68/width/345/height/225/crop/1/src_region/194,405,1244,1454/6463_61933986_413186162600795_175495327241994240_n.rev.1559988285.webp 3x"/> <source type="image/jpeg" srcset="/live/image/gid/68/width/345/height/225/crop/1/src_region/194,405,1244,1454/6463_61933986_413186162600795_175495327241994240_n.rev.1559988285.jpg 1x, /live/image/scale/2x/gid/68/width/345/height/225/crop/1/src_region/194,405,1244,1454/6463_61933986_413186162600795_175495327241994240_n.rev.1559988285.jpg 2x, /live/image/scale/3x/gid/68/width/345/height/225/crop/1/src_region/194,405,1244,1454/6463_61933986_413186162600795_175495327241994240_n.rev.1559988285.jpg 3x"/> <img src="/live/image/gid/68/width/345/height/225/crop/1/src_region/194,405,1244,1454/6463_61933986_413186162600795_175495327241994240_n.rev.1559988285.jpg" alt="Danny Carter in shortly after the 2015 E&H Commencement ceremony where he received his undergraduate diploma." width="345" height="225" srcset="/live/image/scale/2x/gid/68/width/345/height/225/crop/1/src_region/194,405,1244,1454/6463_61933986_413186162600795_175495327241994240_n.rev.1559988285.jpg 2x, /live/image/scale/3x/gid/68/width/345/height/225/crop/1/src_region/194,405,1244,1454/6463_61933986_413186162600795_175495327241994240_n.rev.1559988285.jpg 3x" data-max-w="1050" data-max-h="1049" loading="lazy"/> </picture> </a></span></div><div class="lw_widget_text"><h4 class="lw_news_headline"><a href="/live/news/859-danny-carter-completes-masters-degree">Danny Carter Completes Master's Degree</a></h4><div class="lw_news_summary"><a href="https://archive.org/details/OntheDuckPondWall/Danny+Carter.mp3" target="_blank" rel="noopener noreferrer">Listen to an interview</a> with Danny recorded for WEHC-FM's show, "On the Duck Pond Wall." Or read more about this ambitious young man's accomplishments. <a href="/live/news/859-danny-carter-completes-masters-degree" class="link-with-arrow gold">Keep reading</a></div></div>
<div class="lw_news_image"><span class="lw_item_thumb"><a href="/live/news/2287-eamph-mass-communications-student-story-hannah"><picture class="lw_image"> <source type="image/webp" srcset="/live/image/gid/68/width/345/height/225/crop/1/src_region/0,21,300,321/11075_jack_ginn.rev.1648644408.webp 1x"/> <source type="image/jpeg" srcset="/live/image/gid/68/width/345/height/225/crop/1/src_region/0,21,300,321/11075_jack_ginn.rev.1648644408.jpg 1x"/> <img src="/live/image/gid/68/width/345/height/225/crop/1/src_region/0,21,300,321/11075_jack_ginn.rev.1648644408.jpg" alt="Jack Ginn E&H Class of 1988" width="345" height="225" data-max-w="300" data-max-h="300" loading="lazy"/> </picture> </a></span></div><div class="lw_widget_text"><h4 class="lw_news_headline"><a href="/live/news/2287-eamph-mass-communications-student-story-hannah">E&H Mass Communications Student Story: Hannah Medley shares a story of Marion Senior High School's newest addition – Jack Ginn</a></h4><div class="lw_news_summary"><em>This is part of a series of stories by members of the 2022 E&H Mass Comm 302 Class.</em><strong><br/><br/></strong>Coach Jack Ginn says, "I haven't had to work much in 34 years; I do what I love and that's coaching." <a href="/live/news/2287-eamph-mass-communications-student-story-hannah" class="link-with-arrow gold">Keep reading</a></div></div>
<div class="lw_news_image"><span class="lw_item_thumb"><a href="/live/news/1203-tempting-god"><picture class="lw_image"> <source type="image/webp" srcset="/live/image/gid/68/width/345/height/225/crop/1/src_region/0,0,500,499/8025_george_stuart.rev.1586791776.webp 1x"/> <source type="image/jpeg" srcset="/live/image/gid/68/width/345/height/225/crop/1/src_region/0,0,500,499/8025_george_stuart.rev.1586791776.jpg 1x"/> <img src="/live/image/gid/68/width/345/height/225/crop/1/src_region/0,0,500,499/8025_george_stuart.rev.1586791776.jpg" alt="Rev. George R. Stuart, E&H Class of 1882" width="345" height="225" data-max-w="500" data-max-h="499" loading="lazy"/> </picture> </a></span></div><div class="lw_widget_text"><h4 class="lw_news_headline"><a href="/live/news/1203-tempting-god">"Tempting God"</a></h4><div class="lw_news_summary"> Rev. David St. Clair shares an interesting bit of insight from a former E&H alumnus that he ran across in <em>The Christian Century.</em><a href="/live/news/1203-tempting-god" class="link-with-arrow gold">Keep reading</a></div></div>
<div class="lw_news_image"><span class="lw_item_thumb"><a href="/live/news/1983-shavar-blands-best-advice-for-helping-young-people"><picture class="lw_image"> <source type="image/webp" srcset="/live/image/gid/68/width/345/height/225/crop/1/src_region/0,10,1676,1685/10022_SBland.rev.1627581345.webp 1x, /live/image/scale/2x/gid/68/width/345/height/225/crop/1/src_region/0,10,1676,1685/10022_SBland.rev.1627581345.webp 2x, /live/image/scale/3x/gid/68/width/345/height/225/crop/1/src_region/0,10,1676,1685/10022_SBland.rev.1627581345.webp 3x"/> <source type="image/jpeg" srcset="/live/image/gid/68/width/345/height/225/crop/1/src_region/0,10,1676,1685/10022_SBland.rev.1627581345.jpg 1x, /live/image/scale/2x/gid/68/width/345/height/225/crop/1/src_region/0,10,1676,1685/10022_SBland.rev.1627581345.jpg 2x, /live/image/scale/3x/gid/68/width/345/height/225/crop/1/src_region/0,10,1676,1685/10022_SBland.rev.1627581345.jpg 3x"/> <img src="/live/image/gid/68/width/345/height/225/crop/1/src_region/0,10,1676,1685/10022_SBland.rev.1627581345.jpg" alt="Shavar Bland, Emory & Henry Class of 2008" width="345" height="225" srcset="/live/image/scale/2x/gid/68/width/345/height/225/crop/1/src_region/0,10,1676,1685/10022_SBland.rev.1627581345.jpg 2x, /live/image/scale/3x/gid/68/width/345/height/225/crop/1/src_region/0,10,1676,1685/10022_SBland.rev.1627581345.jpg 3x" data-max-w="1676" data-max-h="1675" loading="lazy"/> </picture> </a></span></div><div class="lw_widget_text"><h4 class="lw_news_headline"><a href="/live/news/1983-shavar-blands-best-advice-for-helping-young-people">Shavar Bland's Best Advice for Helping Young People? Listen.</a></h4><div class="lw_news_summary"><span style="font-weight: 400;">Shavar Bland was set on being a teacher, but he has found a different path for helping young people.</span> <a href="/live/news/1983-shavar-blands-best-advice-for-helping-young-people" class="link-with-arrow gold">Keep reading</a></div></div>
<div class="lw_news_image"><span class="lw_item_thumb"><a href="/live/news/1147-2020-eamph-distinguished-alumni-awards-announced"><picture class="lw_image"> <source type="image/webp" srcset="/live/image/gid/71/width/345/height/225/crop/1/src_region/102,0,2233,2136/7839_Founders_Day_2019-52.rev.1583762496.webp 1x, /live/image/scale/2x/gid/71/width/345/height/225/crop/1/src_region/102,0,2233,2136/7839_Founders_Day_2019-52.rev.1583762496.webp 2x, /live/image/scale/3x/gid/71/width/345/height/225/crop/1/src_region/102,0,2233,2136/7839_Founders_Day_2019-52.rev.1583762496.webp 3x"/> <source type="image/jpeg" srcset="/live/image/gid/71/width/345/height/225/crop/1/src_region/102,0,2233,2136/7839_Founders_Day_2019-52.rev.1583762496.jpg 1x, /live/image/scale/2x/gid/71/width/345/height/225/crop/1/src_region/102,0,2233,2136/7839_Founders_Day_2019-52.rev.1583762496.jpg 2x, /live/image/scale/3x/gid/71/width/345/height/225/crop/1/src_region/102,0,2233,2136/7839_Founders_Day_2019-52.rev.1583762496.jpg 3x"/> <img src="/live/image/gid/71/width/345/height/225/crop/1/src_region/102,0,2233,2136/7839_Founders_Day_2019-52.rev.1583762496.jpg" alt="Founders Day" width="345" height="225" srcset="/live/image/scale/2x/gid/71/width/345/height/225/crop/1/src_region/102,0,2233,2136/7839_Founders_Day_2019-52.rev.1583762496.jpg 2x, /live/image/scale/3x/gid/71/width/345/height/225/crop/1/src_region/102,0,2233,2136/7839_Founders_Day_2019-52.rev.1583762496.jpg 3x" data-max-w="2131" data-max-h="2136" loading="lazy"/> </picture> </a></span></div><div class="lw_widget_text"><h4 class="lw_news_headline"><a href="/live/news/1147-2020-eamph-distinguished-alumni-awards-announced">2020 E&H Distinguished Alumni Awards Announced</a></h4><div class="lw_news_summary"> In lieu of Founders Day being canceled, we are working to find a way to celebrate and honor our award winners in other ways at later date. <a href="/live/news/1147-2020-eamph-distinguished-alumni-awards-announced" class="link-with-arrow gold">Keep reading</a></div></div>
<div class="lw_news_image"><span class="lw_item_thumb"><a href="/live/news/2430-town-of-saltville-eyes-big-plans"><picture class="lw_image"> <source type="image/webp" srcset="/live/image/gid/68/width/345/height/225/crop/1/src_region/0,0,3200,2400/11805_gwh_all.rev.1660772634.JPG 1x, /live/image/scale/2x/gid/68/width/345/height/225/crop/1/src_region/0,0,3200,2400/11805_gwh_all.rev.1660772634.JPG 2x, /live/image/scale/3x/gid/68/width/345/height/225/crop/1/src_region/0,0,3200,2400/11805_gwh_all.rev.1660772634.JPG 3x"/> <source type="image/webp" srcset="/live/image/gid/68/width/345/height/225/crop/1/src_region/0,0,3200,2400/11805_gwh_all.rev.1660772634.JPG 1x, /live/image/scale/2x/gid/68/width/345/height/225/crop/1/src_region/0,0,3200,2400/11805_gwh_all.rev.1660772634.JPG 2x, /live/image/scale/3x/gid/68/width/345/height/225/crop/1/src_region/0,0,3200,2400/11805_gwh_all.rev.1660772634.JPG 3x"/> <source type="image/jpeg" srcset="/live/image/gid/68/width/345/height/225/crop/1/src_region/0,0,3200,2400/11805_gwh_all.rev.1660772634.JPG 1x, /live/image/scale/2x/gid/68/width/345/height/225/crop/1/src_region/0,0,3200,2400/11805_gwh_all.rev.1660772634.JPG 2x, /live/image/scale/3x/gid/68/width/345/height/225/crop/1/src_region/0,0,3200,2400/11805_gwh_all.rev.1660772634.JPG 3x"/> <img src="/live/image/gid/68/width/345/height/225/crop/1/src_region/0,0,3200,2400/11805_gwh_all.rev.1660772634.JPG" alt="This beautiful bird is the latest visitor to the well fields in Saltville, and bird enthusiasts are having fun figuring him out. There is..." width="345" height="225" srcset="/live/image/scale/2x/gid/68/width/345/height/225/crop/1/src_region/0,0,3200,2400/11805_gwh_all.rev.1660772634.JPG 2x, /live/image/scale/3x/gid/68/width/345/height/225/crop/1/src_region/0,0,3200,2400/11805_gwh_all.rev.1660772634.JPG 3x" data-max-w="3200" data-max-h="2400" loading="lazy"/> </picture> </a></span></div><div class="lw_widget_text"><h4 class="lw_news_headline"><a href="/live/news/2430-town-of-saltville-eyes-big-plans">Town of Saltville Eyes Big Plans</a></h4><div class="lw_news_summary"> There's a Labor Day party coming up in Saltville, Virginia, but town leaders are looking at much more than just a big weekend. <a href="/live/news/2430-town-of-saltville-eyes-big-plans" class="link-with-arrow gold">Keep reading</a></div></div>
<div class="lw_news_image"><span class="lw_item_thumb"><a href="/live/news/1646-eamph-in-the-city-volunteers-honored-by-eamph"><picture class="lw_image"> <source type="image/webp" srcset="/live/image/gid/68/width/345/height/225/crop/1/src_region/347,0,887,540/681_EHCITY.rev.1506460929.webp 1x"/> <source type="image/jpeg" srcset="/live/image/gid/68/width/345/height/225/crop/1/src_region/347,0,887,540/681_EHCITY.rev.1506460929.jpg 1x"/> <img src="/live/image/gid/68/width/345/height/225/crop/1/src_region/347,0,887,540/681_EHCITY.rev.1506460929.jpg" alt="E&H in the City routinely involves more than 60 volunteers. (From Abingdon's event in 2017.)" width="345" height="225" data-max-w="540" data-max-h="540" loading="lazy"/> </picture> </a></span></div><div class="lw_widget_text"><h4 class="lw_news_headline"><a href="/live/news/1646-eamph-in-the-city-volunteers-honored-by-eamph">E&H in the City Volunteers Honored by E&H Alumni Association</a></h4><div class="lw_news_summary"><p> Emory & Henry in the City Volunteers have been named the 2021 recipients of the Fred Selfe Distinctive Service to Emory & Henry Award. (<a href="https://www.ehc.edu/alumni/get-involved/alumni-awards/"><span style="text-decoration: underline;">Read more about E&H Alumni Awards</span>.)</a></p><a href="/live/news/1646-eamph-in-the-city-volunteers-honored-by-eamph" class="link-with-arrow gold">Keep reading</a></div></div>
<div class="lw_news_image"><span class="lw_item_thumb"><a href="/live/news/3051-friends-of-copey-celebrates-10th-anniversary"><picture class="lw_image"> <source type="image/webp" srcset="/live/image/gid/68/width/345/height/225/crop/1/src_region/409,1350,2259,3200/14301_IMG-6477.rev.1691697676.webp 1x, /live/image/scale/2x/gid/68/width/345/height/225/crop/1/src_region/409,1350,2259,3200/14301_IMG-6477.rev.1691697676.webp 2x, /live/image/scale/3x/gid/68/width/345/height/225/crop/1/src_region/409,1350,2259,3200/14301_IMG-6477.rev.1691697676.webp 3x"/> <source type="image/jpeg" srcset="/live/image/gid/68/width/345/height/225/crop/1/src_region/409,1350,2259,3200/14301_IMG-6477.rev.1691697676.jpg 1x, /live/image/scale/2x/gid/68/width/345/height/225/crop/1/src_region/409,1350,2259,3200/14301_IMG-6477.rev.1691697676.jpg 2x, /live/image/scale/3x/gid/68/width/345/height/225/crop/1/src_region/409,1350,2259,3200/14301_IMG-6477.rev.1691697676.jpg 3x"/> <img src="/live/image/gid/68/width/345/height/225/crop/1/src_region/409,1350,2259,3200/14301_IMG-6477.rev.1691697676.jpg" alt="People posing on the street smiling." width="345" height="225" srcset="/live/image/scale/2x/gid/68/width/345/height/225/crop/1/src_region/409,1350,2259,3200/14301_IMG-6477.rev.1691697676.jpg 2x, /live/image/scale/3x/gid/68/width/345/height/225/crop/1/src_region/409,1350,2259,3200/14301_IMG-6477.rev.1691697676.jpg 3x" data-max-w="1850" data-max-h="1850" loading="lazy"/> </picture> </a></span></div><div class="lw_widget_text"><h4 class="lw_news_headline"><a href="/live/news/3051-friends-of-copey-celebrates-10th-anniversary">Friends of Copey Celebrates 10th Anniversary</a></h4><div class="lw_news_summary"><p> Ten years of experiences, and 10 years of friendship.</p><a href="/live/news/3051-friends-of-copey-celebrates-10th-anniversary" class="link-with-arrow gold">Keep reading</a></div></div>
<div class="lw_news_image"><span class="lw_item_thumb"><a href="/live/news/2373-jimmy-lawrence-retires-from-virginia-tech-after-40"><picture class="lw_image"> <source type="image/webp" srcset="/live/image/gid/68/width/345/height/225/crop/1/src_region/0,0,3200,2133/11404_Lawrence_J_17MS_da_DK_1097E.rev.1655251680.webp 1x, /live/image/scale/2x/gid/68/width/345/height/225/crop/1/src_region/0,0,3200,2133/11404_Lawrence_J_17MS_da_DK_1097E.rev.1655251680.webp 2x, /live/image/scale/3x/gid/68/width/345/height/225/crop/1/src_region/0,0,3200,2133/11404_Lawrence_J_17MS_da_DK_1097E.rev.1655251680.webp 3x"/> <source type="image/jpeg" srcset="/live/image/gid/68/width/345/height/225/crop/1/src_region/0,0,3200,2133/11404_Lawrence_J_17MS_da_DK_1097E.rev.1655251680.jpg 1x, /live/image/scale/2x/gid/68/width/345/height/225/crop/1/src_region/0,0,3200,2133/11404_Lawrence_J_17MS_da_DK_1097E.rev.1655251680.jpg 2x, /live/image/scale/3x/gid/68/width/345/height/225/crop/1/src_region/0,0,3200,2133/11404_Lawrence_J_17MS_da_DK_1097E.rev.1655251680.jpg 3x"/> <img src="/live/image/gid/68/width/345/height/225/crop/1/src_region/0,0,3200,2133/11404_Lawrence_J_17MS_da_DK_1097E.rev.1655251680.jpg" alt="Jimmy Lawrence Emory & Henry Class of 1979" width="345" height="225" srcset="/live/image/scale/2x/gid/68/width/345/height/225/crop/1/src_region/0,0,3200,2133/11404_Lawrence_J_17MS_da_DK_1097E.rev.1655251680.jpg 2x, /live/image/scale/3x/gid/68/width/345/height/225/crop/1/src_region/0,0,3200,2133/11404_Lawrence_J_17MS_da_DK_1097E.rev.1655251680.jpg 3x" data-max-w="3200" data-max-h="2133" loading="lazy"/> </picture> </a></span></div><div class="lw_widget_text"><h4 class="lw_news_headline"><a href="/live/news/2373-jimmy-lawrence-retires-from-virginia-tech-after-40">Jimmy Lawrence Retires from Virginia Tech After 40 Years</a></h4><div class="lw_news_summary"> Jimmy Lawrence has just retired from a 40-year career as an athletic trainer for Virginia Tech, and he says there's one experience that he has loved more than any other. <a href="/live/news/2373-jimmy-lawrence-retires-from-virginia-tech-after-40" class="link-with-arrow gold">Keep reading</a></div></div>
<div class="lw_news_image"><span class="lw_item_thumb"><a href="/live/news/1385-rob-goldsmith-eamph-71-receives-national-award"><picture class="lw_image"> <source type="image/webp" srcset="/live/image/gid/68/width/345/height/225/crop/1/src_region/0,24,289,314/8583_Rob_Goldsmith.rev.1601414046.webp 1x"/> <source type="image/jpeg" srcset="/live/image/gid/68/width/345/height/225/crop/1/src_region/0,24,289,314/8583_Rob_Goldsmith.rev.1601414046.jpg 1x"/> <img src="/live/image/gid/68/width/345/height/225/crop/1/src_region/0,24,289,314/8583_Rob_Goldsmith.rev.1601414046.jpg" alt="Rob Goldsmith, E&H '71, President and CEO of People Inc." width="345" height="225" data-max-w="289" data-max-h="290" loading="lazy"/> </picture> </a></span></div><div class="lw_widget_text"><h4 class="lw_news_headline"><a href="/live/news/1385-rob-goldsmith-eamph-71-receives-national-award">Rob Goldsmith (E&H '71) Receives National Award</a></h4><div class="lw_news_summary"> Rob Goldsmith, President and CEO of People Incorporated, has been honored by the National Community Action Partnership with the Lyndon Baines Johnson Human Services Award innovation and for his decades of work with People Incorporated and Community Action. <a href="/live/news/1385-rob-goldsmith-eamph-71-receives-national-award" class="link-with-arrow gold">Keep reading</a></div></div>
<div class="lw_news_image"><span class="lw_item_thumb"><a href="/live/news/1532-tommy-britt-was-the-founding-faculty-member-for"><picture class="lw_image"> <source type="image/webp" srcset="/live/image/gid/68/width/345/height/225/crop/1/src_region/0,0,182,185/9019_tommy_britt.rev.1605898387.webp 1x"/> <source type="image/jpeg" srcset="/live/image/gid/68/width/345/height/225/crop/1/src_region/0,0,182,185/9019_tommy_britt.rev.1605898387.jpg 1x"/> <img src="/live/image/gid/68/width/345/height/225/crop/1/src_region/0,0,182,185/9019_tommy_britt.rev.1605898387.jpg" alt="Tommy Britt, Emory & Henry Class of 2002" width="345" height="225" data-max-w="182" data-max-h="185" loading="lazy"/> </picture> </a></span></div><div class="lw_widget_text"><h4 class="lw_news_headline"><a href="/live/news/1532-tommy-britt-was-the-founding-faculty-member-for">Tommy Britt Was the Founding Faculty Member for the Film Department at George Mason University</a></h4><div class="lw_news_summary"> Being the first person to do something can be very exciting, but also a little daunting. <a href="/live/news/1532-tommy-britt-was-the-founding-faculty-member-for" class="link-with-arrow gold">Keep reading</a></div></div>