Kent Sanslow is the Assistant Director of Outdoor Programs at Emory & Henry College. Kent has worked for the Outdoor Program since 2018. Kent studied Biology at Virginia Highlands Community College and at Virginia Commonwealth University. Kent was born and grew up in Bristol, Tenn./Va. and currently resides there with his partner Katie and their pets Bodhi and Merlin.
Kent has backcountry medical training with a Wilderness First Responder certification, which he has maintained for more than 16 years. Currently, Sanslow is also a certified professional Swiftwater Rescue technician, as well as a certified PCIA Single Pitch instructor and Top Rope Climbing instructor. Kent is a veteran Master River Guide and Guide School instructor for Nantahala Outdoor Center, one of the largest whitewater paddling schools in the world. In 2022, he co-led an E&H spring break ecotourism and whitewater kayaking trip to Ecuador which was an amazing experience!
When he is not climbing, hiking, or paddling, Sanslow enjoys playing disc golf, going to live concerts and traveling around with his family. He tries to live the lifestyle!
Open gallery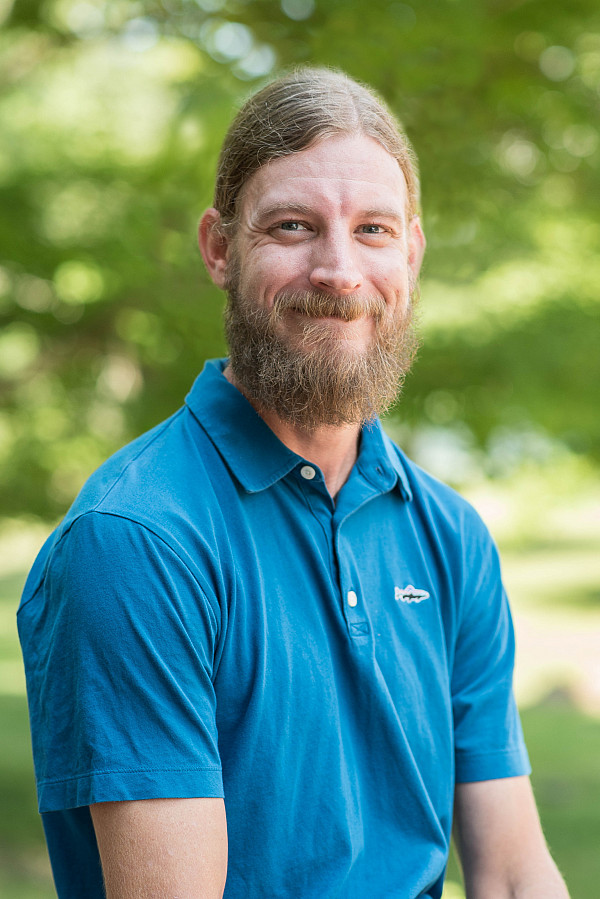 "The best climber or kayaker is the one who has the most fun."
Location:
Center for Outdoor Studies