Professor Hainsworth serves as a faculty member in the Education and Mathematics departments.  He enjoys working with pre-service teachers as they explore science and mathematics teaching methods and his interests are in engineering and Integrative STEM Education Design Based Learning pedagogical approaches. 
As Director of the Masters of Education Program, Professor Hainsworth facilitates recruitment, admissions, and advising of graduate students within the M.Ed. Program.   
He has previously served as Director of Quantitative Literacy at Emory & Henry College.  The Quantitative Literacy initiative included faculty training, course development, establishment of a quantitative literacy center, and management of a mathematics tutoring program. 
Education
Virginia Polytechnic Institute and State University, VA

Currently pursuing a PhD, Curriculum and Instruction, I-STEM ED

University of Maryland, College Park, MD

MS, Environmental and Civil Engineering

Clarkson University, Potsdam, NY
State University of New York at Fredonia, NY
Teaching
EDUC 340 Contemporary Teaching of Science and Mathematics
EDUC 421 Supervised Teaching in Primary, Elementary, and Middle School
EDUC 430 Contemporary Teaching of Social Studies and Writing
MATH 311 Fundamentals of Mathematics in Elementary and Middle Schools
MATH 312 Fundamentals of Mathematics in Secondary Schools
MATH 100 Fundamental Algebra
MATH 121 College Algebra
MATH 123 PreCalculus
MATH 151 Calculus
MATH 161 Introduction to Statistics
EGSC -120 Engineering Science Laboratory
Research
Professor Hainsworth is interested in changes in science and mathematics concept knowledge within students involved in Integrative STEM Education Design Based Learning challenges.
As the spouse of Emory & Henry's Director of the Bartlett Crowe Field Station, Dr. Laura Hainsworth, he enjoys helping facilitate student access and research at field station.
Professional Experience
Past professional experiences have included teaching math in public schools (Brentwood High School, Brentwood CA, Washington County Technical School, Abingdon, VA), working as a chemical/environmental design engineer for O'Brien & Gere Engineers, Landover MD, and Hagmann-Aguiar Engineering, CA.
Open gallery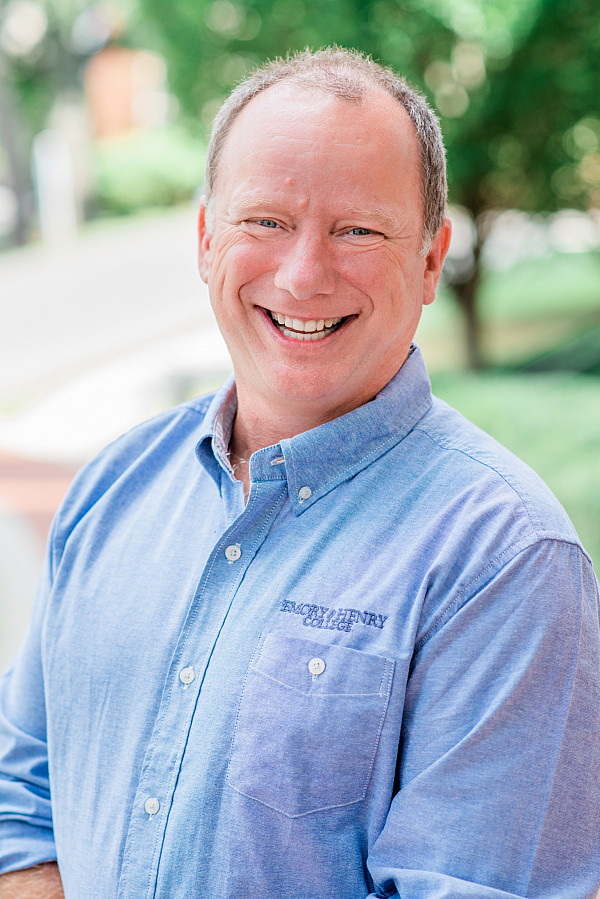 Location:
McGlothlin-Street Hall