Sierra McCray lands a career at ThermoFisher Scientific
Sierra McCray '22 was hired as a Research Scientist at Thermo Fisher Scientific after graduating from Emory & Henry College.
Sierra McCray from the Emory & Henry graduating class of 2022 landed a career with Thermo Fisher Scientific as a Research Scientist. "I am working in the vaccine science division conducting complex chemical analysis, sample preparation and procedures to quantitatively measure biopharmaceutical compounds," said McCray. "The E&H science department prepared me to succeed in conducting independent research as an undergraduate."
The IMPACT of John and Marine van Vlissingen's gift pledge can easily be measured by the outcomes of students and recent graduates who utilized the diverse array of career development services and career opportunities offered by the Center. A sample of successful career destinations represents a cohort of students landing incredible careers before and after graduation. The Career Center staff provided advising in both in-person and virtual settings to help all Emory & Henry students and recent graduates to become "Career & Life Ready."
Learn more about The van Vlissingen Center of Career and Professional Development.
Open gallery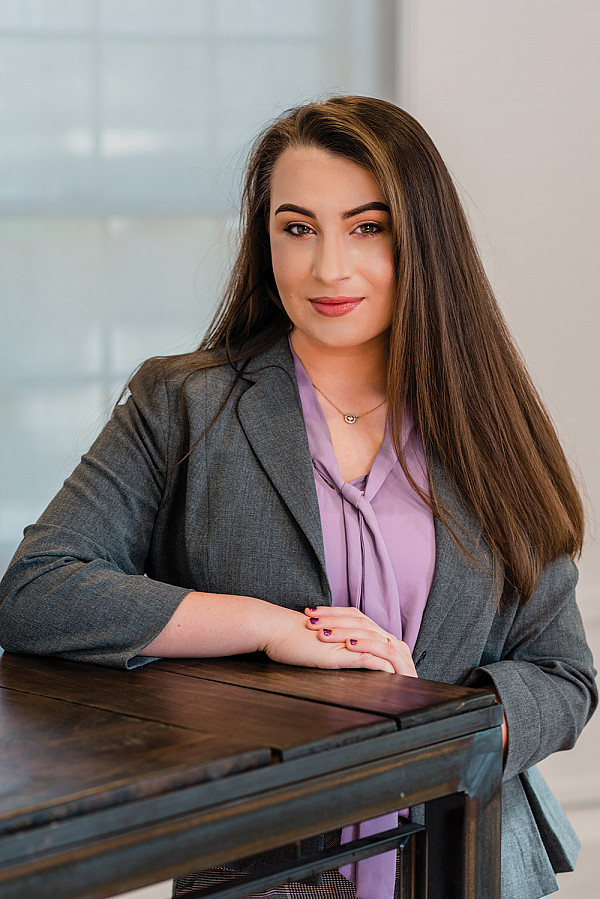 "I am working in the vaccine science division conducting complex chemical analysis, sample preparation and procedures to quantitatively measure biopharmaceutical compounds. The E&H science department prepared me to succeed in conducting independent research as an undergraduate." —Sierra McCray '22
More News
<div class="lw_news_image"><span class="lw_item_thumb"><a href="/live/news/2626-emory-henry-dedicates-the-van-vlissingen"><picture class="lw_image"> <source type="image/webp" srcset="/live/image/gid/83/width/345/height/225/crop/1/src_region/582,0,2713,2134/12682_van-Vlissingen-Center-Dedication-11-2-22_1341.rev.1667941191.webp 1x, /live/image/scale/2x/gid/83/width/345/height/225/crop/1/src_region/582,0,2713,2134/12682_van-Vlissingen-Center-Dedication-11-2-22_1341.rev.1667941191.webp 2x, /live/image/scale/3x/gid/83/width/345/height/225/crop/1/src_region/582,0,2713,2134/12682_van-Vlissingen-Center-Dedication-11-2-22_1341.rev.1667941191.webp 3x"/> <source type="image/jpeg" srcset="/live/image/gid/83/width/345/height/225/crop/1/src_region/582,0,2713,2134/12682_van-Vlissingen-Center-Dedication-11-2-22_1341.rev.1667941191.jpg 1x, /live/image/scale/2x/gid/83/width/345/height/225/crop/1/src_region/582,0,2713,2134/12682_van-Vlissingen-Center-Dedication-11-2-22_1341.rev.1667941191.jpg 2x, /live/image/scale/3x/gid/83/width/345/height/225/crop/1/src_region/582,0,2713,2134/12682_van-Vlissingen-Center-Dedication-11-2-22_1341.rev.1667941191.jpg 3x"/> <img src="/live/image/gid/83/width/345/height/225/crop/1/src_region/582,0,2713,2134/12682_van-Vlissingen-Center-Dedication-11-2-22_1341.rev.1667941191.jpg" alt="Bendsondy Pierre, a senior at Emory & Henry College, spoke with John van Vlissingen following the student panel and dedication ceremo..." width="345" height="225" srcset="/live/image/scale/2x/gid/83/width/345/height/225/crop/1/src_region/582,0,2713,2134/12682_van-Vlissingen-Center-Dedication-11-2-22_1341.rev.1667941191.jpg 2x, /live/image/scale/3x/gid/83/width/345/height/225/crop/1/src_region/582,0,2713,2134/12682_van-Vlissingen-Center-Dedication-11-2-22_1341.rev.1667941191.jpg 3x" data-max-w="2131" data-max-h="2134" loading="lazy"/> </picture> </a></span></div><div class="lw_widget_text"><h4 class="lw_news_headline"><a href="/live/news/2626-emory-henry-dedicates-the-van-vlissingen">Emory & Henry Dedicates The van Vlissingen Center for Career and Professional Development</a></h4><div class="lw_news_summary"><span style="font-weight: 400;">On November 2, a dedication ceremony took place at The van Vlissingen Center for Career and Professional Development to honor John & Marine van Vlissingen, followed by a student panel discussion in the Van Dyke Center.</span> <a href="/live/news/2626-emory-henry-dedicates-the-van-vlissingen" class="link-with-arrow gold">Keep reading</a></div></div>