I have been a physical therapist for 25 years working in multiple areas of physical therapy: Acute, Inpatient Rehab, Outpatient, Skilled Nursing and Home health.  I have administrative experience both in physical therapy as well as overseeing multiple clinical and non-clinical departments in the hospital setting.  I have developed and managed an Advanced Wound and Hyperbaric Clinic as well as developed an Urgent Care Center. My wife and I have 2 daughters – one is a freshman at E&H and the other attends Richlands High School.  We also have 3 dogs that are part of our family.
Education
Doctorate of Health Science from Jefferson College/Radford University School of Health Sciences – anticipated completion 2020
Doctorate in Physical Therapy from Shenandoah University – 2004
Master of Business Administration from Old Dominion University – 2002
Master of Physical Therapy from Shenandoah University – 1993
B.S. in Biology from Virginia Tech - 1990
Teaching
Emory & Henry College, Marion, VA (Summer 2017-present)
DPT 832: Administration and Management – Guest Lecturer
DPT 858 Management of Multisystem Impairments- Course Master
Research
Within the DHSc program and Capstone, I am early in the process of a research project for Driving Under the Influence of Opioids to develop a program to aid federal and state law enforcement.
Professional Experience
Over the past 25 years I have worked for LifePoint Hospitals (HCA/Columbia, HCA, Galen and Humana) as well as multiple Skilled Nursing Facility and Home Health Operators in the region.  In overseeing multiple clinical and non-clinical departments as well as starting up several clinical programs I have gained experience in the Administration and Management areas of therapy.  From my 25 years of acute care experience I have an understanding of the Management of patients with Multisystem Impairments that present for therapy care. 
       Credentials
Board Certified Clinical Specialist in Sports Physical Therapy – 2017
Certified Driver Rehab Specialist (CDRS) – 2015 of the Association of Driver Rehab Specialist (ADED) as recognized by the Department of Motor Vehicles (DMV) Board of Medical Review for Virginia
Fellow of the American College of Healthcare Executives
Emergency Medical Technician of Virginia
      Community Service
Multiple officer positions in the Richlands Lions Club over 25 years
Multiple officer positions in the Richlands Masonic Lodge over 20 years
Member of the Richlands Youth League to develop sports programs for the youth of Richlands and surrounding areas.
Volunteered time and services as a Sports Certified Specialist to the High School varsity sports of Richlands High school
Habitat for Humanity and building playground parks in Richlands area for youth
Organized and shipped medical supplies to Philippines, Haiti, Africa and India.
       Professional Organizations
American Physical Therapy Association
American College of Healthcare Executives
Association of Driver Rehab Specialist (ADED)
Open gallery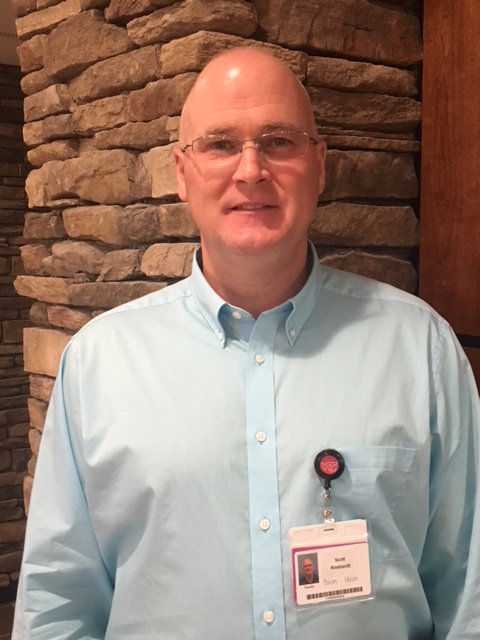 Location:
Emory & Henry College Health Sciences Campus