Dr. Davis completed a master's research thesis comparing migration rates to thirty metropolitan areas in the U.S. South.
He briefly worked in research for Lowe's Home Centers then went off to Urbana, Illinois, to earn his doctorate. While there he studied cultural, political and social theory, and completed his dissertation on Americans' perceptions of foreign countries. While at the University of Illinois, his advisor was the renowned political geographer John O'Loughlin, and his committee included leading historical geographer John Jakle and prominent sociologist Norman Denzin.
He has won the College's Hope Award and three other awards for his teaching and service to the college.
Education
University of Illinois, Urbana, IL
Ph.D., Geography, 1989
University of North Carolina Charlotte, Charlotte, NC
M.A., Geography, 1983
University of North Carolina, Chapel Hill, NC
B.A., Geography, 1981
Research
Dr. Davis has studied geographic theory and the cultural and political geography of three regions: the U.S. South, Central America, and Western Europe.
He has co-authored four books: A Virginia Creeper Trail Companion, An Oral History of Konnarock, Virginia, Collards: A Southern Tradition from Seed to Table, and, in 2021, Religion, Sustainability, and Place: Moral Geographies of the Anthropocene. He has authored and co-authored several articles, mostly on rural conditions and rural change, and presents at national and regional conferences every year. He has been invited to speak (twice!) by the Southern Foodways Alliance (University of Mississippi) and State of the Plate (University of North Carolina).
Student Research:
Dr. Davis takes his students on explorations as much as he can, ranging north to Canada and south to Florida.  He and his students map environmental and social change, mostly in this part of Appalachia. He has co-authored several papers with his students. a recent one being about the geography of college football. He and his students have lately been using Google Earth to build the first map of the home gardens of Virginia.
Upcoming Research: 
Dr. Davis continues a multi-year exploration for southern seed savers, as well as an analysis of changing landscape of home gardening in the US.
Professional Experience
Having completed his dissertation, he taught at William Paterson College in New Jersey and Concord College in West Virginia, before settling into his favorite place: Emory & Henry College. Since graduate school he has learned to speak Spanish, has traveled to several countries on field research, and supports important sustainability projects in Virginia.  
Open gallery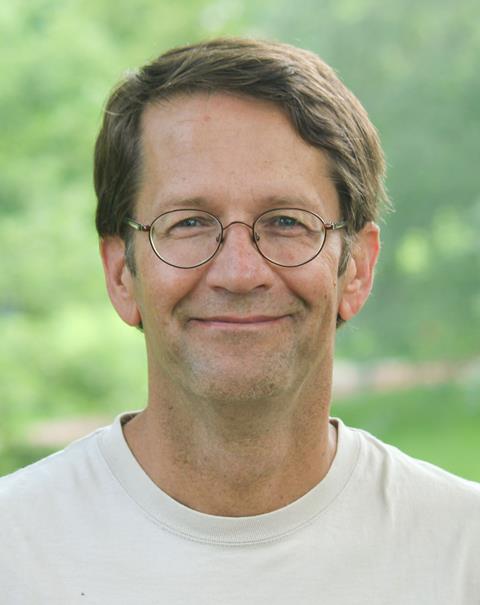 Location:
McGlothlin-Street Hall