A physical chemist by training, Professor Duchamp enjoys working with students and helping them organize the Emory & Henry College Chapter of the Student Affiliate of American Chemistry Society.
His research has been published in several peer-reviewed journals including the Journal of the American Chemistry Society and Nature. He is a member of the American Chemical Society and a Fellow of the Virginia Academy of Sciences. His professional interests include synthesis and characterization of nanomaterials and the use of technology to enhance education. 
In 2009, Professor Duchamp was awarded the Outstanding Faculty Award by the State Council of Higher Education in Virginia.  In 2011, Professor Duchamp was named the Virginia Professor of the Year, Council for Advancement and Support of Education/Carnegie Foundation for the Advancement of Teaching.
Education
Yale University, New Haven, CT
Ph.D., Physical Chemistry
Kalamazoo College, Kalamazoo, MI
B.A., Chemistry

Study Abroad at Fourah Bay College, University of Sierra Leone, Freetown, Sierra Leone, West Africa.
Teaching
CHEM 111 General Chemistry I
CHEM 112 General Chemistry II
CHEM 312 Physical Chemistry I
CHEM 313 Physical Chemistry II
CHEM 351 Junior Chemistry Seminar
CHEM 330 Advanced Chemistry Laboratory
EGSC 330 Controls and Systems
EGSC 430 Engineering Thermodynamics
Research
With funding from the Appalachian College Association (ACA) Professor Duchamp began an ongoing collaboration with researchers at Virginia Tech on the synthesis, characterization and medical applications of endohedral metallofullerenes.  
Duchamp is most excited about his opportunities to involve students in his research.
Working with Kerra Fletcher '04, a new isomer of the metallofullerene Sc3N@C80 was synthesized and reported in their paper,  An isomer of the endohedral metallofullerene Sc3N@C80 with D5h symmetry, published in Chemical Physics Letters. 
During a summer spent at Virginia Tech, they investigated possible medical applications in a paper in Nanoletters with the title Lutetium-based Trimetallic Nitride Endohedral Metallofullerenes: New Contrast Agents. 
Duchamp continued his work with chemistry major Anthony Leonard, '07 investigating the relaxivity of gadolinium endohedral metallofullerenes in collaboration with researchers at Virginia Tech and Virginia Commonwealth University. Their paper, In Vitro and In Vivo Imaging Studies of a New Gadolinium Endohedral Metallofullerene MRI Contrast Agent was published in the journal Radiology.  
His recent work includes the preparation of radioactive endohedral metallofullerenes reported in a paper titled Encapsulation of a Radiolabeled Cluster Inside a Fullerene Cage, 177LuxLu(3−x)N@C80: An Interleukin-13-Conjugated Radiolabeled Metallofullerene Platform in the Journal of the American Chemical Society.
A complete listing is available at Professor Duchamp's ORCID Profile.
Professional Experience
Chair, Emory & Henry College Faculty Senate 2021-22
James Earl Copenhaver Professor of Chemistry, 2003-present.
James B. Stephenson Fellowship from the Appalachian College Association: Summer 1999, Academic Years 2001-02 & 2017-18.
Chair, Chemistry Department, Emory & Henry College, 2002-2006, 2011-present.
Chair, Natural Science Division, Emory & Henry College, 2006-2009, 2011.
Chair, Northeast Tennessee Section of the American Chemical Society, 2002.
Petroleum Research Fund Summer Research Fellowships, 1996 & 1997.
Post-Doctoral Research Associate, Materials Science Center, Department of Chemical Engineering, Cornell University, 1992-94.
Open gallery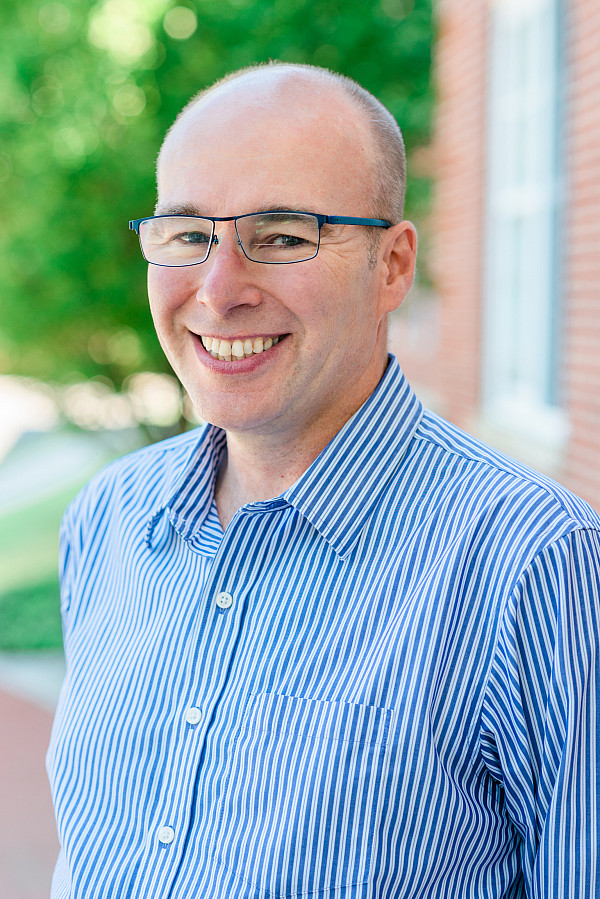 Location:
McGlothlin-Street Hall