Lee J. Svete was named Director of The van Vlissingen Center for Career & Professional Development at Emory & Henry College in Emory, VA effective July 1, 2020. Emory & Henry College's Board of Trustees announced that it received a gracious gift of $5 million from The van Vlissingen Student Foundation to create The van Vlissingen Center for Career and Professional Development. The gift will support the College's new strategic initiatives, "Pivot Toward the Future" 2020-23 campaign approved in 2020.  With Svete's appointment, three additional professionals will be recruited and hired to help lead in the vision of Emory and Henry College to build a "world class" Career Center.
Svete was most recently the Associate Vice President for Professional and Career Development at Wake Forest University from 2017 to 2020 in Winston Salem, NC. In three years, Svete chaired the Wake Forest OPCD's National Professional Development Committee, earning awards of excellence including the National Association of College and Employer's Diversity & Inclusion prize for "Diversity Matters," the National Career Development Association's "Exemplary Career Center Program Award," and he participated in writing the proposal for the award-winning "Executive Champion in Career Services Leadership" appointment for President Nathan Hatch, presented at the NACE Annual Conference in 2018. In addition, Svete and his team at Wake Forest raised more than $4 million in funds to support student internships and implement the College to Career credit-bearing academic program in the Department of Education. Svete and his team also earned special recognition and an honorable mention for the "Chevron Award" presented by NACE in 2020 for innovative programs including the development of a unique Career Readiness model for Gen Z students branded as "READY 7" and the "HIRE U" interview training program at the Wake Forest University School of Business.           
Prior to this appointment at Wake Forest, Svete spent 18 years as the Associate Vice President and Executive Director at the University of Notre Dame, leading The Career Center to build a $20M new facility as part of the Duncan Student Center Stadium Project in 2015-17. Over a period of five consecutive years at Notre Dame, Svete's leadership helped earn the Mendoza College of Business a #1 ranking for the top Undergraduate Business School program in the nation by Bloomberg BusinessWeek, achieving an A+ grade for career placement by the ranking publication. With the support of the Notre Dame Board of Trustees, Svete created the Wall Street Leadership Committee and Wall Street Student Club, raising more than $7 million to fund a career development program involving more than 1,000 internships and full time jobs for students pursuing careers in financial services.  Svete also wrote a successful proposal for Notre Dame to the Lilly Endowment, and obtained $3 million in funding to sponsor internships for students to work and live in Indiana as part of the Endowment's strategy to "plug" the talent brain drain phenomenon in the State.
Before Svete's successful leadership at Notre Dame, he served as the Director of Career Services at Colgate University (1995-99) and Director of Career Planning at St. Lawrence University (1989-95). Prior to these appointments, Svete was the Associate Director of Career Development at Clarkson University in Potsdam, NY (1985-89). Over a 30 year career, Svete has provided career consulting and recruiting strategy services to both colleges and employers including such institutions as TCU, University of North Carolina, Seattle University, Duke University, Brown University, Cornell University, University of Portland, General Electric, Qualcomm, JP Morgan, Goldman Sachs, General Mills, Boeing and SAP among others. He has been quoted about economic trends in the college job market and emerging career opportunities by such publications as the USA Today, Chronicle of Higher Education, and Fast Company.  Svete is a member of the Employer and College Industry Council, NACE and NASPA. Lee's family includes wife Jill Svete, daughter Lily and son Leo.  
Addtional Phone Number (cell)
Education:
Svete earned his Masters of Arts Degree in College Student Personnel/Higher Education at Bowling Green State University and a Bachelor of Arts degree in History from the College of Wooster. 
I can help with:
1. Self Awareness
2. Career Awareness
3. Resumes
4. Networking
5. LinkedIn
6. Interviews
7. Job Search
Open gallery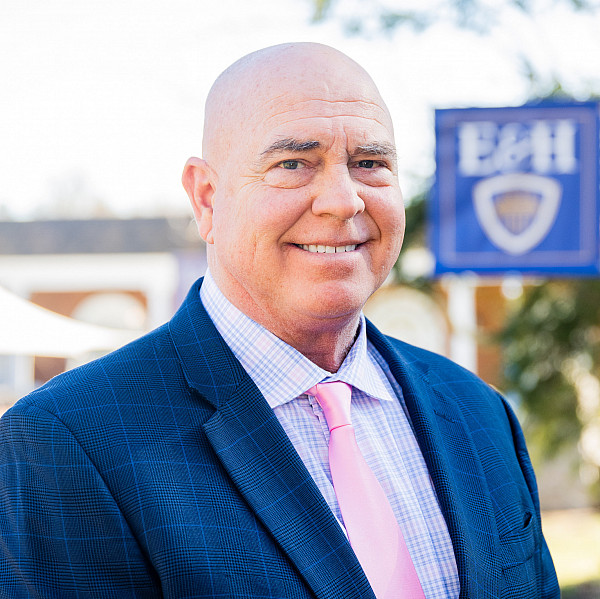 "I look forward to transforming the college to career experience for students at Emory & Henry College and build the van Vlissingen Center for Career & Professional Development to become a world-class program and one of the finest Centers for Career Readiness in the nation today."
Contact Info
Mailing: P.O. Box 947, Emory, VA 24327 | Physical: 12234 Collins Drive, Meadowview, VA 24361
276-944-6660
lsvete@ehc.edu
Location:
The van Vlissingen Center for Career and Professional Development