Wright brings more than twenty-five years of experience in higher education administration, including the positions of Director of Multicultural Student Development and Assistant Vice Chancellor of Student Development at Appalachian State University. Most recently Wright served as the Director for Community Relations and Special Programs at Cleveland State Community College.
Dean Wright is passionate about working with students and helping them advocate for their needs. Serving as a part of a leadership team that is committed to making student focused decisions is work that finds meaningful.
Tracey Wright is a native of Dickson, Tennessee, who currently calls Lebanon, Virginia, located in Russell County home. She is married to Dr. Tommy Wright and she has two adult daughters Jayma Holt Moore and Jaynae Wright. Tracey is a proud first generation college student, who credits a good portion of any success she has been blessed to receive to wise guidance received from her grandfather, James Bartlett who was denied the opportunity to receive an education. He taught her to "put something in your head, for it something no one can ever take from you." Wright enjoys spending time with her family and friends, reading, traveling, cooking, entertaining, volunteering, and working on issues that she is passionate about.
Addtional Phone Number (cell)
Education:
Middle Tennessee State University, Murfreesboro, TN
Masters of Education Administration & Supervision
Middle Tennessee State University, Murfreesboro, TN
Bachelor of Science Mathematics
I can help with:
Student engagement
Inclusive excellence
Community building
Outreach to students
Community Standards
Campus health and safety
Code of Student Conduct
Open gallery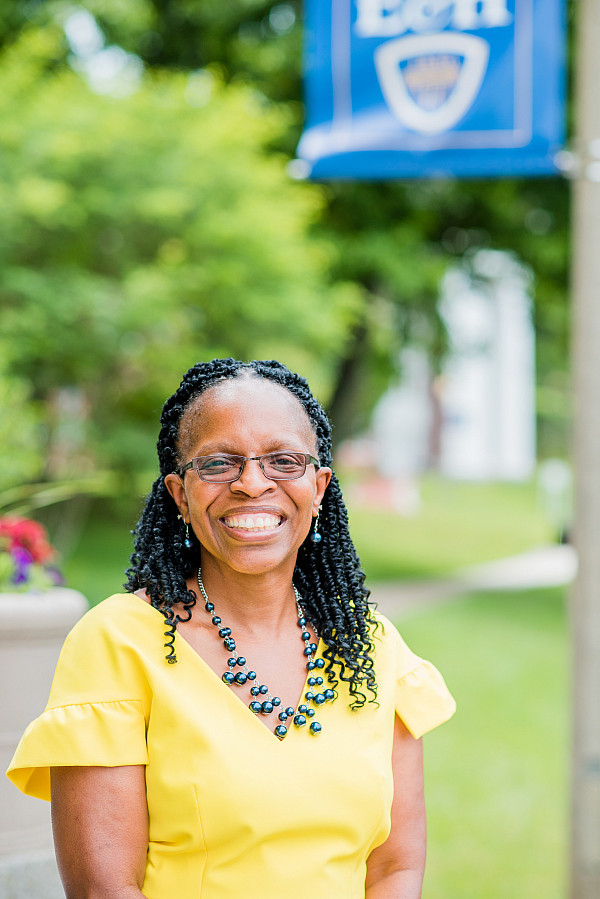 "It is a blessing to have the opportunity to serve as Dean of Students Affairs and DEI at Emory & Henry College's School of Health Sciences. The Health Sciences Campus is a point of pride for the town of Marion.  We are striving to create a community that is a model of inclusive excellence."
Location:
B204 Health Sciences Campus