Master of Science in Athletic Training Guaranteed Admissions - University of Lynchburg
Emory & Henry College is pleased to offer a guaranteed acceptance articulation agreement into the Master of Science in Athletic Training (MSAT) at the University of Lynchburg for qualifying students completing their undergraduate degree at Emory & Henry.
In order to qualify, the E&H student must: 
Graduate with a baccalaureate degree from E&H with a minimum overall GPA of 3.25 within the last 7 years
Earn a B- or greater in all prerequisite coursework:

Human Anatomy & Physiology (8 credit hours)
Chemistry (4 credit hours)
Biology (4 credit hours)
Exercise Physiology (4 credit hours)
Psychology or Sport Psychology (3-4 credit hours)
Physics or Kinesiology or Biomechanics (3-4 credit hours)
Statistics (3-4 credit hours)

Two letters of recommendation
Completion of UL graduate application or the ATCAS application
Current Emergency Cardiac Care certification for the professional rescuer
Successful interview with MSAT admission committee
Interested students should submit an intent to apply to Dr. Debbie Bradney, the MSAT department chair by December 1 of the year prior to the start date. 

Admission materials, including payment of fees, must be submitted by January 15. 
This guarantee is available for 1 qualifying student each year. 
Open gallery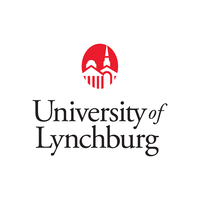 Location:
University of Lynchburg | 1501 Lakeside Drive | Lynchburg, VA 24501-3113