Dr. David Burkholder is an independently licensed counselor who specializes in working with couples. Dr. Burkholder started his professional career as a counselor in 2004, working primarily with children and adolescents. Upon completing his PhD, Dr. Burkholder joined Monmouth University, where he served as a member of the professional counseling faculty from 2009-2021.  
Education
Doctor of Philosophy in Counselor Education, Kent State University
Master of Education in Community Counseling, Ohio University
Bachelor of Science in Pre-Professional Psychology, Geneva College
Teaching
Dr. Burkholder was a full time faculty member at Monmouth University from 2009-2021, and served as program director at Monmouth University from 2015-2020, and department chair at Monmouth University from 2020-2021.
Research
Selected Publications
Hall, S., Sterner, W., & Burkholder, D. (2020). An Examination of Confirmatory Factor Analytic Models of the Spiritual Well-Being Scale with Master's Level Counseling Students. The Journal of Counselor Preparation and Supervision, 14(2). Retrieved from https://repository.wcsu.edu/jcps/vol14/iss2/3
Burkholder, J., Burkholder, D., Hall, S., & Porter, V. (2020). Training counselors to work with the families of incarcerated persons: A national survey. The Professional Counselor, 10(3), 318-326. doi: 10.15241/jb.10.3.318
Burkholder, J., Burkholder, D., & Gavin, M. (2020). The role of decision-making models and reflection in navigating ethical dilemmas. Counseling and Values, 65, 108-121. doi: 10.1002/cvj.12125
Hall, S., Burkholder, J., & Burkholder, D. (2019). Group Work: Gay, Lesbian, Bisexual and Transgender Clients. In Gross, D. R. & Stauffer, M. D. (Eds.). Introduction to Group Work, 6th ed. New York: Pearson Publishing.
Burkholder, D., Hall, S., & Burkholder, J. (2014). Ward v. Wilbanks: Counselor educators respond. Counselor Education and Supervision, 53, 267-283. doi: 10.1002/j.1556-6978.2014.00062.x
Burkholder, D., & Burkholder, J. (2014). Reasons for ethical misconduct of counseling students: What do faculty think? The Journal of Counselor Preparation and Supervision, 6. http://dx.doi.org/10.7729/52.1063
Professional Experience
Dr. Burkholder has 20 years of experience in the field of counseling and has worked in various settings including schools, residential facilities, community agencies, and private practice. His clinical expertise is in couples counseling, and he is a level three trained Gottman Method couples counselor.
Open gallery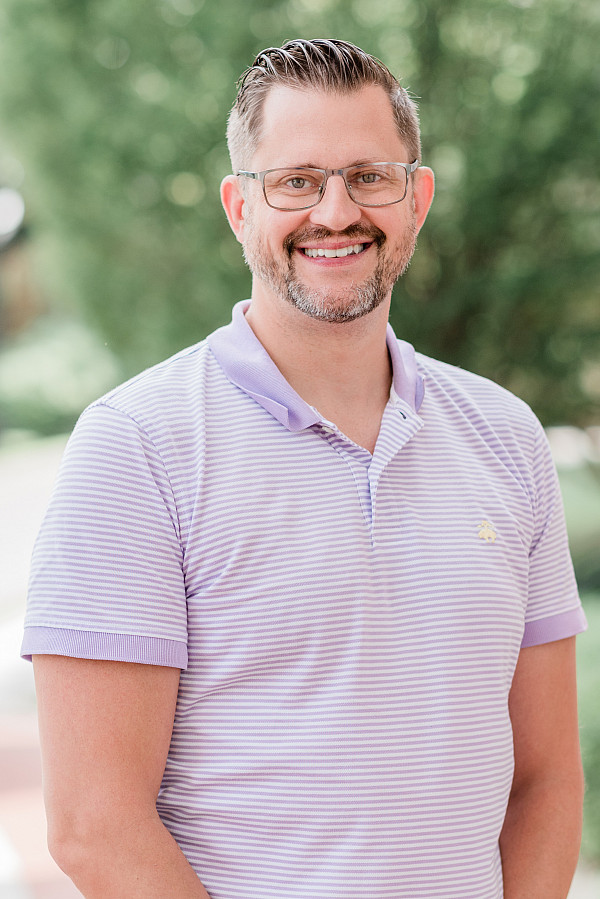 Location:
Emory & Henry College Health Sciences Campus