Emory & Henry to Hold Tenth Annual Global Street Party
The Office of International Education at Emory & Henry College will hold its tenth annual Global Street Party on Friday, August 18, 2023, from 6-10 p.m. The Global Street Party is the largest festival event on campus, serving as the kickoff of the academic year each August.
Held on the Van Dyke Center Lawn at the campus Duck Pond, the Global Street Party will kick off with live music from JARU & The Soulamanders, a folk, reggae and Americana band. JARU & The Soulamanders is a musical journey of friends, including TJ Darnell, Levi Trent, Derek McKnight and Will Outlaw. Having all grown up in or around the forests of Appalachia, the band naturally has heavy influences of the region's musical origins of folk and Americana that seamlessly flows right through their reggae sound.
Following Jaru & the Soulamanders, Master_bend will perform. Master_bend is a young rapper, producer, songwriter and beatmaker from Haiti. In 2019, he published his first album titled "Solo." In addition to musical pursuits, the artist is also a teacher and soccer coach.
Following the second performance, students will perform in the entertaining Emory's Got Talent karaoke competition after the second performance. The winner will receive a $500 travel grant to study abroad. Faculty and staff guests judge the performances to crown the next Emory's Got Talent karaoke champion.
"One of the three main goals of the Emory & Henry College mission is to educate students as global citizens," said Director of International Education Dr. Celeste Gaia. "The Global Street Party celebrates Emory & Henry as part of the large and diverse global community. Students in the 21st century are looking for global opportunities. The purpose is to promote a global perspective among the E&H and the broader community. The street party is a fun and educational celebration where student organizations participate and share information about other cultures."
Attendees will enjoy international cuisine, inflatables, a mechanical bull, henna tattoos, a fortune teller and a beverage garden at the scenic E&H Duck Pond. Additional door prizes for students in attendance include a VISA gift card, an Emory Mercantile gift card and a second $500 travel grant to study abroad. The event will offer Lyceum credit to E&H student attendees.
Emory & Henry's Office of International Education hosts 15 faculty-led programs and ten exchange programs and partnerships worldwide. All E&H students have access to international study abroad grants. Currently, the E&H student body welcomes 44 international students from 26 countries. More than 35% of E&H students study abroad, with more than 100 students traveling annually, while many participate in civic engagement in global communities. Learn more about E&H International Education at www.ehc.edu/international-education.
Open gallery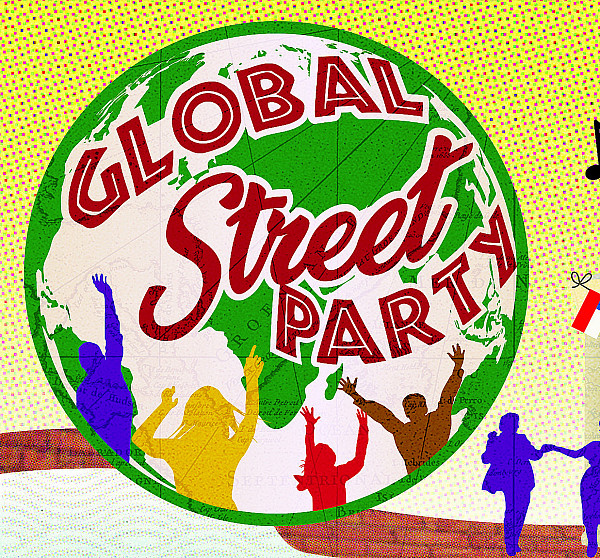 More News
<div class="lw_news_image"><span class="lw_item_thumb"><a href="/live/news/735-koch-uncovers-the-inequalities-of-food"><picture class="lw_image"> <source type="image/webp" srcset="/live/image/gid/38/width/345/height/225/crop/1/src_region/0,492,2136,2630/6049_Shelley_Koch-2.rev.1552061534.webp 1x, /live/image/scale/2x/gid/38/width/345/height/225/crop/1/src_region/0,492,2136,2630/6049_Shelley_Koch-2.rev.1552061534.webp 2x, /live/image/scale/3x/gid/38/width/345/height/225/crop/1/src_region/0,492,2136,2630/6049_Shelley_Koch-2.rev.1552061534.webp 3x"/> <source type="image/jpeg" srcset="/live/image/gid/38/width/345/height/225/crop/1/src_region/0,492,2136,2630/6049_Shelley_Koch-2.rev.1552061534.jpg 1x, /live/image/scale/2x/gid/38/width/345/height/225/crop/1/src_region/0,492,2136,2630/6049_Shelley_Koch-2.rev.1552061534.jpg 2x, /live/image/scale/3x/gid/38/width/345/height/225/crop/1/src_region/0,492,2136,2630/6049_Shelley_Koch-2.rev.1552061534.jpg 3x"/> <img src="/live/image/gid/38/width/345/height/225/crop/1/src_region/0,492,2136,2630/6049_Shelley_Koch-2.rev.1552061534.jpg" alt="Shelley Koch" width="345" height="225" srcset="/live/image/scale/2x/gid/38/width/345/height/225/crop/1/src_region/0,492,2136,2630/6049_Shelley_Koch-2.rev.1552061534.jpg 2x, /live/image/scale/3x/gid/38/width/345/height/225/crop/1/src_region/0,492,2136,2630/6049_Shelley_Koch-2.rev.1552061534.jpg 3x" data-max-w="2136" data-max-h="2138" loading="lazy"/> </picture> </a></span></div><div class="lw_widget_text"><h4 class="lw_news_headline"><a href="/live/news/735-koch-uncovers-the-inequalities-of-food">Koch Uncovers the Inequalities of Food</a></h4><div class="lw_news_summary"><p>Dr. Shelley Koch has released her third book, <em>Gender and Food: A Critical Look at the Food System</em>. The book looks at different aspects of food and how it is affected by gender inequalities.</p><a href="/live/news/735-koch-uncovers-the-inequalities-of-food" class="link-with-arrow gold">Keep reading</a></div></div>
<div class="lw_news_image"><span class="lw_item_thumb"><a href="/live/news/280-emory-henry-college-opens-interfaith-prayer"><picture class="lw_image"> <source type="image/webp" srcset="/live/image/gid/83/width/345/height/225/crop/1/src_region/0,0,3200,2133/3171_InterfaithPrayerRoom16_2.rev.1518211260.webp 1x, /live/image/scale/2x/gid/83/width/345/height/225/crop/1/src_region/0,0,3200,2133/3171_InterfaithPrayerRoom16_2.rev.1518211260.webp 2x, /live/image/scale/3x/gid/83/width/345/height/225/crop/1/src_region/0,0,3200,2133/3171_InterfaithPrayerRoom16_2.rev.1518211260.webp 3x"/> <source type="image/jpeg" srcset="/live/image/gid/83/width/345/height/225/crop/1/src_region/0,0,3200,2133/3171_InterfaithPrayerRoom16_2.rev.1518211260.jpg 1x, /live/image/scale/2x/gid/83/width/345/height/225/crop/1/src_region/0,0,3200,2133/3171_InterfaithPrayerRoom16_2.rev.1518211260.jpg 2x, /live/image/scale/3x/gid/83/width/345/height/225/crop/1/src_region/0,0,3200,2133/3171_InterfaithPrayerRoom16_2.rev.1518211260.jpg 3x"/> <img src="/live/image/gid/83/width/345/height/225/crop/1/src_region/0,0,3200,2133/3171_InterfaithPrayerRoom16_2.rev.1518211260.jpg" alt="Student Safa Farhoumand helps dedicate the Interfaith Prayer Room." width="345" height="225" srcset="/live/image/scale/2x/gid/83/width/345/height/225/crop/1/src_region/0,0,3200,2133/3171_InterfaithPrayerRoom16_2.rev.1518211260.jpg 2x, /live/image/scale/3x/gid/83/width/345/height/225/crop/1/src_region/0,0,3200,2133/3171_InterfaithPrayerRoom16_2.rev.1518211260.jpg 3x" data-max-w="3200" data-max-h="2133" loading="lazy"/> </picture> </a></span></div><div class="lw_widget_text"><h4 class="lw_news_headline"><a href="/live/news/280-emory-henry-college-opens-interfaith-prayer">Emory & Henry College Opens Interfaith Prayer Room</a></h4><div class="lw_news_summary"><p> Equipped with chairs, tables, prayer rugs and religious texts, a room in the lower-level of Memorial Chapel on the Emory & Henry College campus is now available for students of all faiths to have a quiet place to pray and meditate.</p><a href="/live/news/280-emory-henry-college-opens-interfaith-prayer" class="link-with-arrow gold">Keep reading</a></div></div>
<div class="lw_news_image"><span class="lw_item_thumb"><a href="/live/news/276-deadline-extended-until-march-1-for-swva-lift"><picture class="lw_image"> <source type="image/webp" srcset="/live/image/gid/83/width/345/height/225/crop/1/src_region/0,0,1200,800/2658_Lift-SWVA.jpg.rev.1518186593.webp 1x, /live/image/scale/2x/gid/83/width/345/height/225/crop/1/src_region/0,0,1200,800/2658_Lift-SWVA.jpg.rev.1518186593.webp 2x, /live/image/scale/3x/gid/83/width/345/height/225/crop/1/src_region/0,0,1200,800/2658_Lift-SWVA.jpg.rev.1518186593.webp 3x"/> <source type="image/jpeg" srcset="/live/image/gid/83/width/345/height/225/crop/1/src_region/0,0,1200,800/2658_Lift-SWVA.jpg.rev.1518186593.jpg 1x, /live/image/scale/2x/gid/83/width/345/height/225/crop/1/src_region/0,0,1200,800/2658_Lift-SWVA.jpg.rev.1518186593.jpg 2x, /live/image/scale/3x/gid/83/width/345/height/225/crop/1/src_region/0,0,1200,800/2658_Lift-SWVA.jpg.rev.1518186593.jpg 3x"/> <img src="/live/image/gid/83/width/345/height/225/crop/1/src_region/0,0,1200,800/2658_Lift-SWVA.jpg.rev.1518186593.jpg" alt="A map shows the counties, cities and towns covered by the SWVA Lift program." width="345" height="225" srcset="/live/image/scale/2x/gid/83/width/345/height/225/crop/1/src_region/0,0,1200,800/2658_Lift-SWVA.jpg.rev.1518186593.jpg 2x, /live/image/scale/3x/gid/83/width/345/height/225/crop/1/src_region/0,0,1200,800/2658_Lift-SWVA.jpg.rev.1518186593.jpg 3x" data-max-w="1200" data-max-h="800" loading="lazy"/> </picture> </a></span></div><div class="lw_widget_text"><h4 class="lw_news_headline"><a href="/live/news/276-deadline-extended-until-march-1-for-swva-lift">Deadline Extended Until March 1 for SWVA Lift</a></h4><div class="lw_news_summary"><p> Emory & Henry College, exit 26 off I-81 in Emory, Va., has extended the deadline for its SWVA Lift initiative until March 1. The program helps make a top liberal arts education affordable for need-based students across Southwest Virginia at Emory & Henry.</p><a href="/live/news/276-deadline-extended-until-march-1-for-swva-lift" class="link-with-arrow gold">Keep reading</a></div></div>
<div class="lw_news_image"><span class="lw_item_thumb"><a href="/live/news/349-oquinn-challenges-college-to-conquer-new-frontiers"><picture class="lw_image"> <source type="image/webp" srcset="/live/image/gid/83/width/345/height/225/crop/1/src_region/300,0,2438,2136/3620_Israel_OQuinn.rev.1521739891.webp 1x, /live/image/scale/2x/gid/83/width/345/height/225/crop/1/src_region/300,0,2438,2136/3620_Israel_OQuinn.rev.1521739891.webp 2x, /live/image/scale/3x/gid/83/width/345/height/225/crop/1/src_region/300,0,2438,2136/3620_Israel_OQuinn.rev.1521739891.webp 3x"/> <source type="image/jpeg" srcset="/live/image/gid/83/width/345/height/225/crop/1/src_region/300,0,2438,2136/3620_Israel_OQuinn.rev.1521739891.jpg 1x, /live/image/scale/2x/gid/83/width/345/height/225/crop/1/src_region/300,0,2438,2136/3620_Israel_OQuinn.rev.1521739891.jpg 2x, /live/image/scale/3x/gid/83/width/345/height/225/crop/1/src_region/300,0,2438,2136/3620_Israel_OQuinn.rev.1521739891.jpg 3x"/> <img src="/live/image/gid/83/width/345/height/225/crop/1/src_region/300,0,2438,2136/3620_Israel_OQuinn.rev.1521739891.jpg" alt="Israel O'Quinn speaks at Founders Day 2018" width="345" height="225" srcset="/live/image/scale/2x/gid/83/width/345/height/225/crop/1/src_region/300,0,2438,2136/3620_Israel_OQuinn.rev.1521739891.jpg 2x, /live/image/scale/3x/gid/83/width/345/height/225/crop/1/src_region/300,0,2438,2136/3620_Israel_OQuinn.rev.1521739891.jpg 3x" data-max-w="2138" data-max-h="2136" loading="lazy"/> </picture> </a></span></div><div class="lw_widget_text"><h4 class="lw_news_headline"><a href="/live/news/349-oquinn-challenges-college-to-conquer-new-frontiers">O'Quinn Challenges College to Conquer New Frontiers</a></h4><div class="lw_news_summary"><p> In the 181 years of existence, Emory & Henry College has had many opportunities to conquer new frontiers, according to Virginia House Delegate Israel O'Quinn ('02), the keynote speaker during the annual Founders Day celebration.</p><a href="/live/news/349-oquinn-challenges-college-to-conquer-new-frontiers" class="link-with-arrow gold">Keep reading</a></div></div>
<div class="lw_news_image"><span class="lw_item_thumb"><a href="/live/news/521-emory-henry-college-lands-in-four-national"><picture class="lw_image"> <source type="image/webp" srcset="/live/image/gid/83/width/345/height/225/crop/1/src_region/0,1043,2133,3174/4542_Pocket-Folder-Cover-RGB_1_4.rev.1536594635.webp 1x, /live/image/scale/2x/gid/83/width/345/height/225/crop/1/src_region/0,1043,2133,3174/4542_Pocket-Folder-Cover-RGB_1_4.rev.1536594635.webp 2x, /live/image/scale/3x/gid/83/width/345/height/225/crop/1/src_region/0,1043,2133,3174/4542_Pocket-Folder-Cover-RGB_1_4.rev.1536594635.webp 3x"/> <source type="image/jpeg" srcset="/live/image/gid/83/width/345/height/225/crop/1/src_region/0,1043,2133,3174/4542_Pocket-Folder-Cover-RGB_1_4.rev.1536594635.jpg 1x, /live/image/scale/2x/gid/83/width/345/height/225/crop/1/src_region/0,1043,2133,3174/4542_Pocket-Folder-Cover-RGB_1_4.rev.1536594635.jpg 2x, /live/image/scale/3x/gid/83/width/345/height/225/crop/1/src_region/0,1043,2133,3174/4542_Pocket-Folder-Cover-RGB_1_4.rev.1536594635.jpg 3x"/> <img src="/live/image/gid/83/width/345/height/225/crop/1/src_region/0,1043,2133,3174/4542_Pocket-Folder-Cover-RGB_1_4.rev.1536594635.jpg" alt="Emory & Henry College campus view pictured here was ranked as one of the best liberal arts colleges by U.S. News & World Report." width="345" height="225" srcset="/live/image/scale/2x/gid/83/width/345/height/225/crop/1/src_region/0,1043,2133,3174/4542_Pocket-Folder-Cover-RGB_1_4.rev.1536594635.jpg 2x, /live/image/scale/3x/gid/83/width/345/height/225/crop/1/src_region/0,1043,2133,3174/4542_Pocket-Folder-Cover-RGB_1_4.rev.1536594635.jpg 3x" data-max-w="2133" data-max-h="2131" loading="lazy"/> </picture> </a></span></div><div class="lw_widget_text"><h4 class="lw_news_headline"><a href="/live/news/521-emory-henry-college-lands-in-four-national">Emory & Henry College Lands in Four National College Rankings</a></h4><div class="lw_news_summary"> Emory & Henry College ranks among the best liberal arts colleges in the United States, according to the annual list of rankings released this week by <em>U.S. News & World Report, Best Colleges</em>. <a href="/live/news/521-emory-henry-college-lands-in-four-national" class="link-with-arrow gold">Keep reading</a></div></div>
<div class="lw_news_image"><span class="lw_item_thumb"><a href="/live/news/665-professor-michael-lane-releases-groundbreaking"><picture class="lw_image"> <source type="image/webp" srcset="/live/image/gid/83/width/345/height/225/crop/1/src_region/409,0,1411,1003/5918_Michael_Lane.rev.1549029248.webp 1x, /live/image/scale/2x/gid/83/width/345/height/225/crop/1/src_region/409,0,1411,1003/5918_Michael_Lane.rev.1549029248.webp 2x"/> <source type="image/jpeg" srcset="/live/image/gid/83/width/345/height/225/crop/1/src_region/409,0,1411,1003/5918_Michael_Lane.rev.1549029248.jpg 1x, /live/image/scale/2x/gid/83/width/345/height/225/crop/1/src_region/409,0,1411,1003/5918_Michael_Lane.rev.1549029248.jpg 2x"/> <img src="/live/image/gid/83/width/345/height/225/crop/1/src_region/409,0,1411,1003/5918_Michael_Lane.rev.1549029248.jpg" alt="Michael Lane works with students in the chemistry lab." width="345" height="225" srcset="/live/image/scale/2x/gid/83/width/345/height/225/crop/1/src_region/409,0,1411,1003/5918_Michael_Lane.rev.1549029248.jpg 2x" data-max-w="1002" data-max-h="1003" loading="lazy"/> </picture> </a></span></div><div class="lw_widget_text"><h4 class="lw_news_headline"><a href="/live/news/665-professor-michael-lane-releases-groundbreaking">Professor Michael Lane Releases Groundbreaking Work</a></h4><div class="lw_news_summary"><p>Professor of Chemistry, Michael Lane, has released a collaborative work on the strength of composite materials.</p><a href="/live/news/665-professor-michael-lane-releases-groundbreaking" class="link-with-arrow gold">Keep reading</a></div></div>
<div class="lw_news_image"><span class="lw_item_thumb"><a href="/live/news/668-emory-henry-announces-new-rn-to-bsn-program"><picture class="lw_image"> <source type="image/webp" srcset="/live/image/gid/83/width/345/height/225/crop/1/src_region/1011,0,3148,2136/5941_RN-BSN-54.rev.1549910260.webp 1x, /live/image/scale/2x/gid/83/width/345/height/225/crop/1/src_region/1011,0,3148,2136/5941_RN-BSN-54.rev.1549910260.webp 2x, /live/image/scale/3x/gid/83/width/345/height/225/crop/1/src_region/1011,0,3148,2136/5941_RN-BSN-54.rev.1549910260.webp 3x"/> <source type="image/jpeg" srcset="/live/image/gid/83/width/345/height/225/crop/1/src_region/1011,0,3148,2136/5941_RN-BSN-54.rev.1549910260.jpg 1x, /live/image/scale/2x/gid/83/width/345/height/225/crop/1/src_region/1011,0,3148,2136/5941_RN-BSN-54.rev.1549910260.jpg 2x, /live/image/scale/3x/gid/83/width/345/height/225/crop/1/src_region/1011,0,3148,2136/5941_RN-BSN-54.rev.1549910260.jpg 3x"/> <img src="/live/image/gid/83/width/345/height/225/crop/1/src_region/1011,0,3148,2136/5941_RN-BSN-54.rev.1549910260.jpg" alt="Students at the School of Health Sciences campus in Marion, Va. Applications are now being accepted for the RN to BSN program. Apply now." width="345" height="225" srcset="/live/image/scale/2x/gid/83/width/345/height/225/crop/1/src_region/1011,0,3148,2136/5941_RN-BSN-54.rev.1549910260.jpg 2x, /live/image/scale/3x/gid/83/width/345/height/225/crop/1/src_region/1011,0,3148,2136/5941_RN-BSN-54.rev.1549910260.jpg 3x" data-max-w="2137" data-max-h="2136" loading="lazy"/> </picture> </a></span></div><div class="lw_widget_text"><h4 class="lw_news_headline"><a href="/live/news/668-emory-henry-announces-new-rn-to-bsn-program">Emory & Henry Announces New RN to BSN Program</a></h4><div class="lw_news_summary"> Due to an ever-demanding increased need for nurses in the region, Emory & Henry College has established its first-ever RN to BSN program and is now enrolling students to start classes this fall. <a href="/live/news/668-emory-henry-announces-new-rn-to-bsn-program" class="link-with-arrow gold">Keep reading</a></div></div>
<div class="lw_news_image"><span class="lw_item_thumb"><a href="/live/news/313-eamphs-wehc-launches-spring-fund-drive"><picture class="lw_image"> <source type="image/webp" srcset="/live/image/gid/83/width/345/height/225/crop/1/src_region/0,0,3200,2133/3409_Sam-Mungai-February-2018-IMG003.rev.1519990134.webp 1x, /live/image/scale/2x/gid/83/width/345/height/225/crop/1/src_region/0,0,3200,2133/3409_Sam-Mungai-February-2018-IMG003.rev.1519990134.webp 2x, /live/image/scale/3x/gid/83/width/345/height/225/crop/1/src_region/0,0,3200,2133/3409_Sam-Mungai-February-2018-IMG003.rev.1519990134.webp 3x"/> <source type="image/jpeg" srcset="/live/image/gid/83/width/345/height/225/crop/1/src_region/0,0,3200,2133/3409_Sam-Mungai-February-2018-IMG003.rev.1519990134.jpg 1x, /live/image/scale/2x/gid/83/width/345/height/225/crop/1/src_region/0,0,3200,2133/3409_Sam-Mungai-February-2018-IMG003.rev.1519990134.jpg 2x, /live/image/scale/3x/gid/83/width/345/height/225/crop/1/src_region/0,0,3200,2133/3409_Sam-Mungai-February-2018-IMG003.rev.1519990134.jpg 3x"/> <img src="/live/image/gid/83/width/345/height/225/crop/1/src_region/0,0,3200,2133/3409_Sam-Mungai-February-2018-IMG003.rev.1519990134.jpg" alt="Student Sam Mungai hosts a weekly call-in music request radio show on WEHC 90.7FM." width="345" height="225" srcset="/live/image/scale/2x/gid/83/width/345/height/225/crop/1/src_region/0,0,3200,2133/3409_Sam-Mungai-February-2018-IMG003.rev.1519990134.jpg 2x, /live/image/scale/3x/gid/83/width/345/height/225/crop/1/src_region/0,0,3200,2133/3409_Sam-Mungai-February-2018-IMG003.rev.1519990134.jpg 3x" data-max-w="3200" data-max-h="2133" loading="lazy"/> </picture> </a></span></div><div class="lw_widget_text"><h4 class="lw_news_headline"><a href="/live/news/313-eamphs-wehc-launches-spring-fund-drive">E&H's WEHC Launches Spring Fund Drive</a></h4><div class="lw_news_summary"> WEHC 90.7, Emory & Henry College's "College and Community Station," has launched it spring fund drive. Between now and March 9 the station is planning to raise a good share of its annual fundraising goal. <a href="/live/news/313-eamphs-wehc-launches-spring-fund-drive" class="link-with-arrow gold">Keep reading</a></div></div>
<div class="lw_news_image"><span class="lw_item_thumb"><a href="/live/news/717-emory-henry-college-holds-mid-appalachian"><picture class="lw_image"> <source type="image/webp" srcset="/live/image/gid/83/width/345/height/225/crop/1/src_region/921,0,3059,2136/6043_Mid-Appalachian_Higher_Ed_Summit.rev.1551899402.webp 1x, /live/image/scale/2x/gid/83/width/345/height/225/crop/1/src_region/921,0,3059,2136/6043_Mid-Appalachian_Higher_Ed_Summit.rev.1551899402.webp 2x, /live/image/scale/3x/gid/83/width/345/height/225/crop/1/src_region/921,0,3059,2136/6043_Mid-Appalachian_Higher_Ed_Summit.rev.1551899402.webp 3x"/> <source type="image/jpeg" srcset="/live/image/gid/83/width/345/height/225/crop/1/src_region/921,0,3059,2136/6043_Mid-Appalachian_Higher_Ed_Summit.rev.1551899402.jpg 1x, /live/image/scale/2x/gid/83/width/345/height/225/crop/1/src_region/921,0,3059,2136/6043_Mid-Appalachian_Higher_Ed_Summit.rev.1551899402.jpg 2x, /live/image/scale/3x/gid/83/width/345/height/225/crop/1/src_region/921,0,3059,2136/6043_Mid-Appalachian_Higher_Ed_Summit.rev.1551899402.jpg 3x"/> <img src="/live/image/gid/83/width/345/height/225/crop/1/src_region/921,0,3059,2136/6043_Mid-Appalachian_Higher_Ed_Summit.rev.1551899402.jpg" alt="From left to right: Moderator Dr. Michael Puglisi of Emory & Henry College, Dr. Dean Sprinkle, President of Wytheville Community Coll..." width="345" height="225" srcset="/live/image/scale/2x/gid/83/width/345/height/225/crop/1/src_region/921,0,3059,2136/6043_Mid-Appalachian_Higher_Ed_Summit.rev.1551899402.jpg 2x, /live/image/scale/3x/gid/83/width/345/height/225/crop/1/src_region/921,0,3059,2136/6043_Mid-Appalachian_Higher_Ed_Summit.rev.1551899402.jpg 3x" data-max-w="2138" data-max-h="2136" loading="lazy"/> </picture> </a></span></div><div class="lw_widget_text"><h4 class="lw_news_headline"><a href="/live/news/717-emory-henry-college-holds-mid-appalachian">Emory & Henry College holds Mid-Appalachian Higher Ed Summit</a></h4><div class="lw_news_summary"> For the first time in the Mid-Appalachian region, leaders of nine higher education institutions gathered to look at the state of higher education, demographic and economic trends, and workforce and career development needs in the region. <a href="/live/news/717-emory-henry-college-holds-mid-appalachian" class="link-with-arrow gold">Keep reading</a></div></div>