England - CORE 240: Theatre and Culture in London - Renaissance to Modernity - NEXT OFFERING: Fall 2024
This course explores two unique and related cultural and historical moments in England—the 16th and 20th centuries—through a close investigation of theatre produced during both periods. We will examine how theatrical works from both periods explore the cultural, political, and artistic preoccupations of their day and how current theatrical trends continue to experience and explore these works.
This program will complement what students have learned in their on-campus coursework through an intensive and immersive nine-day study abroad program in London including excursions to York and Stratford-upon-Avon. It aims to provide a hands-on connection to England's varied theatrical traditions and link them to its literary, architectural, historical, and artistic legacy.
In addition to expanding their knowledge of English theatre, students will further develop their understanding of English art, culture, and history by exploring the political, artistic, and iconographic media present in London's National Portrait Gallery, National Gallery, British Museum, Tower of London, Westminster Abbey, and numerous other sites in London and surrounding areas.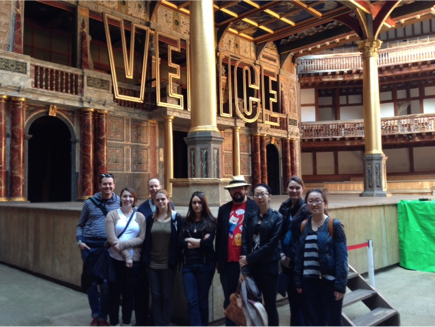 Next Offering: Fall 2022
Study Abroad Dates: December 27, 2022 - January 4, 2023
Cost: $3500 
Professors: Dr. Kelly Bremner kbremner@ehc.edu & Dr. Chris Clary
Included: Airfare, Accommodations, Most Meals, Entrance Fees, Excursions, Ground Transportation, Medical Insurance
Not included: Passport and Spending Money
Meets Core Curriculum requirements: Global Citizenship
Application Deadline: May 1, 2022
Apply here.
Open gallery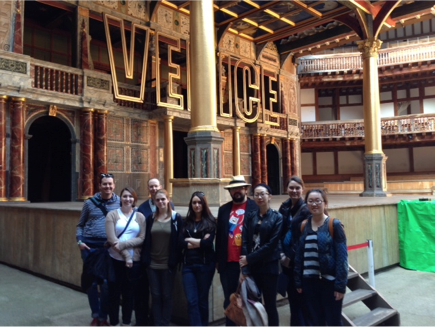 Location:
London, England