Dr. Frederick is originally from Fort Walton Beach, Florida, and earned her Bachelor of Science in Secondary Education Social Studies from Auburn University in Auburn, Alabama.  She began her teaching career in an urban school division in Austin, Texas, and taught middle school history for three years before moving to Virginia. 
In 2005 Dr. Frederick earned her Master's in Education in School Administration from Peabody College at Vanderbilt University.  During this time she also began teaching middle school social studies in Washington County, VA.  In 2014, she moved into school administration as a middle school assistant principal. 
Dr. Frederick earned her Doctorate of Education from East Tennessee State University in 2019 in Educational Leadership, Policy, and Analysis.  In 2018, Dr. Frederick joined the Education Department faculty and currently teaches Human Growth and Development, Assessing for Learning, Pracitucm in Education, and Student Teaching Seminar.  Dr. Frederick also services as the Director of the Neff Center for Teacher Education, Education Department Chair, and CAEP Lead. 
Dr. Frederick currently lives in Abingdon, Virginia with her husband and their two sons.  
Education
Auburn University, Auburn, Alabama, B.S. Secondary Education Social Studies 
Vanderbilt University, Nashville, Tennessee, M.Ed. School Administration 
East Tennessee State University, Johnson City, Tennessee, Ed. D Education Leadership, Policy, and Analysis
Teaching
Human Growth and Development
Assessing for Learning
Practicum in Education
Student Teaching Seminar
Research
Dr. Frederick's research interests include middle school best practices (dissertation topic), trauma-informed classroom approaches, educational leadership, and research-based practices in teaching and learning.  
Professional Experience
Dr. Frederick has served as a classroom teacher for 13 years and a school administrator for 5 years.  She is currently the Virginia Middle School Association President.  She has also served on the 2019, 2020, and 2021 Virginia Teacher of the Year selection panel.
Open gallery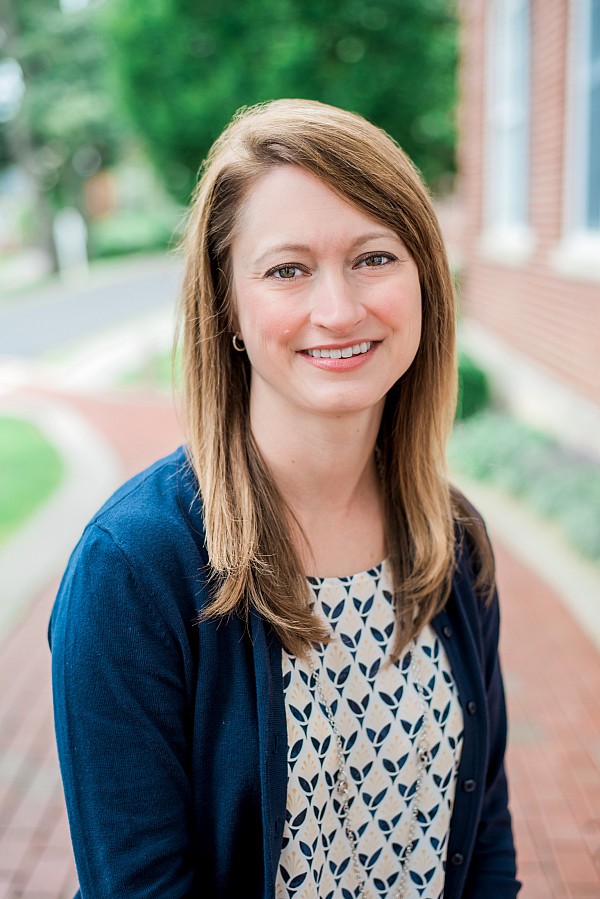 Location:
McGlothlin-Street Hall