Shanna Pressley joined the E&H MPAS Program as Principal Faculty in November 2020. Ms. Pressley is a native of Southwest VA but currently resides in Kingsport, TN and is married with two daughters. She loves animals and has two dogs and two cats. When she is not teaching, she enjoys spending time with family, hiking, ballroom dancing, horseback riding, and traveling.
Education
Ms. Pressley completed her undergraduate degree in Medical Technology at Lincoln Memorial University in 1993. She worked in a Medical Laboratory and also in Pharmaceutical Research for Glaxo-SmithKline before returning to The George Washington University to complete her Masters of Health Science in Physician Assistant Studies in 1999.
Professional Experience
Ms. Pressley has enjoyed a long and diverse clinical career before joining the faculty at Emory & Henry College. She worked in Transplant surgery, in the suburbs of Washington, D.C., early in her career. She focused on pre and post-op care of kidney, liver, and pancreas organ transplantation. It is there, she became very passionate about organ donation.
She returned to Tennessee, after the birth of her children and began her career in Urgent Care and Emergency Medicine. Later she transitioned to Hospital Internal Medicine employed by Asheville Specialty Hospital, Mountain States Health Alliance, and Schumacher Clinical Partners. She has also worked in primary care, working in underserved areas of Western North Carolina for Blue Ridge Community Health Center. She currently volunteers at the Mel Leamon Free Clinic.
She is presently NCCPA certified and also holds certifications in BLS, ACLS, and PALS.
Open gallery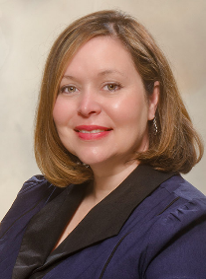 Location:
Emory & Henry College Health Sciences Campus