Mission & Philosophy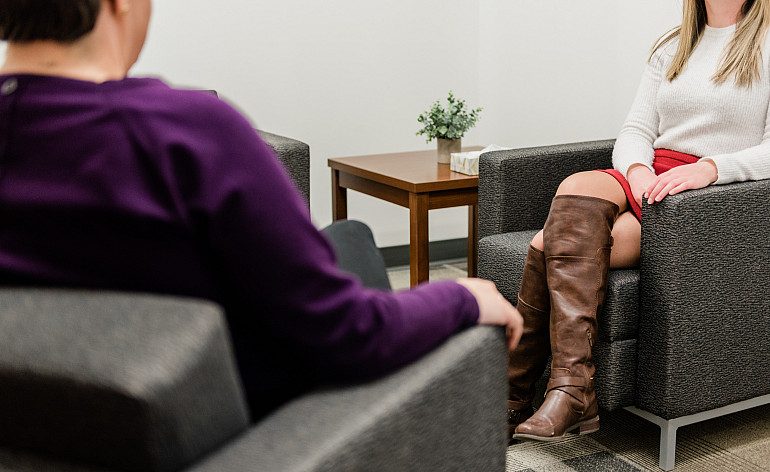 Our Mission
The mission of the Clinical Mental Health Counseling Program is to graduate competent entry-level clinical mental health counselors who play an active role in enhancing community wellness. Graduates of the program should be interpersonally skilled and culturally competent counselors who are prepared to work in a variety of settings, and to meet the needs of those who are underserved. The program is designed to be accredited and is based on humanistic values, honoring the worth, dignity and potential of all people.
Our Commitment
The Emory & Henry College Clinical Mental Health Counseling program is committed to creating an inclusive environment of respect, trust, and affirmation. Our community includes individuals of various ethnic, racial, and socioeconomic backgrounds, ages, affectional orientations, ability status, as well as individuals with varying life experiences. Embracing diversity is consistent with the counseling profession (American Counseling Association [ACA] Code of Ethics, 2014). As counseling professionals, we are called to embrace the cultural identities of our clients, counselors in training, and research participants. We are expected to develop multicultural social justice counseling competencies and act as advocates for our clients.
Our program is committed to advocating for social justice, confronting issues of power and privilege, and engaging in self-reflection and the development of critical thinking skills. It is our expectation that students, faculty, supervisors, and other stakeholders will demonstrate a genuine desire to engage in challenging their own biases and assumptions, enabling each individual to work effectively and ethically with all clients.
We strongly believe that there should be a space in our educational institutions for every voice to be heard and valued.