What's Next?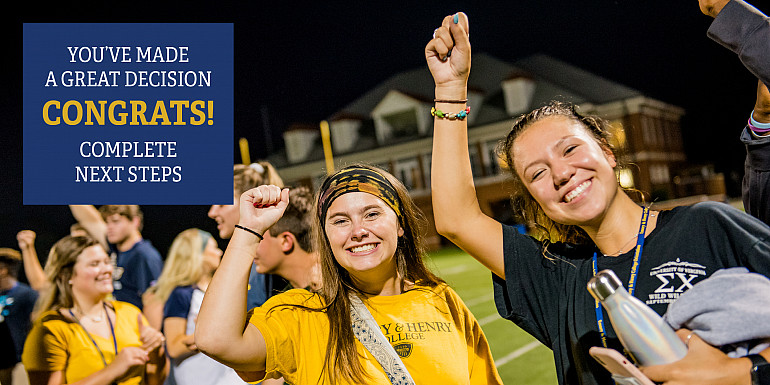 Welcome new students and congratulations! We've selected you for admission based on your academic achievements, outstanding record of extracurricular activities, and your interest in becoming an important member of our campus.
We're so pleased that you've applied for admission, been accepted and have chosen to attend Emory & Henry. As we welcome you to our campus community, this page details the next steps to finalize your enrollment. After acceptance, pay your $200 enrollment deposit before completing the steps on your enrollment checklist below.
Complete the steps on our enrollment checklist:
New Student Move-In and Week of Welcome Orientation
Dates for fall 2024 new student move-in and Week of Welcome are to be announced. More information can be found on the Orientation web page.